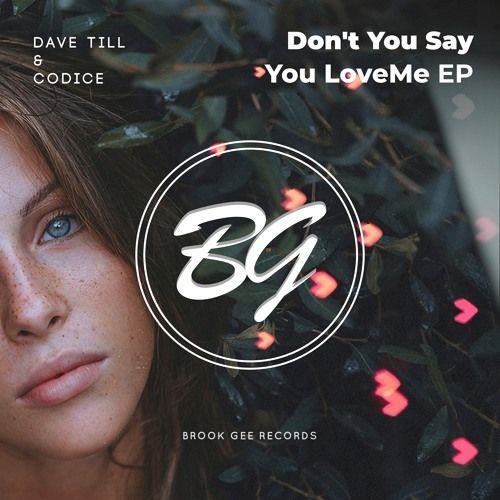 Dave Till & Codice - Don't You Say You Love Me EP
Dave Till and Codice have joined forces one again to create a stunning EDM track titled 'Don't Say You Love Me'. The song starts off slow and emotional before building up to a drop that adds just enough impact to take the tune to a higher level without becoming a heavy club hit. The classic EDM-style vocals with its stripped back verses allow this production to be the perfect, bright sing-along song. The duo have also included a second tune for this release titled 'Stay', following the theme of 'Don't Say You Love Me' they have produced another chilled yet funky hit with a beautiful female vocal to go with. The EP is an absolute pleasure to listen to.
Dave Till is one of Belgium's fastest growing artists first brought to the spotlight by Dimitri Vegas & Like Mike. Since then he has been supported by the likes of Hardwell, Tiesto, Blasterjaxx and Martin Garrix to name a few. Codice is also a force to be reckoned with as the 18 year old has been producing from the age of 14 and has seen support from artists such as Alpharock, Timmo Hendricks and TWIIG. The two together are a match made in heaven.
'Don't Say You Love Me' is out on Brook Gee Records on the 20th December.
Listen to 'Don't Say You Love Me'
www.soundcloud.com/brookgeerecords/sets/dont-you-say-you-love-me-ep
Purchase Links
www.beatport.com/release/dont-you-say-you-love-me-ep/2453076
Dave Till Online
www.facebook.com/davetillofficial
www.twitter.com/davetillmusic
www.soundcloud.com/dave_tilldj
Codice Online