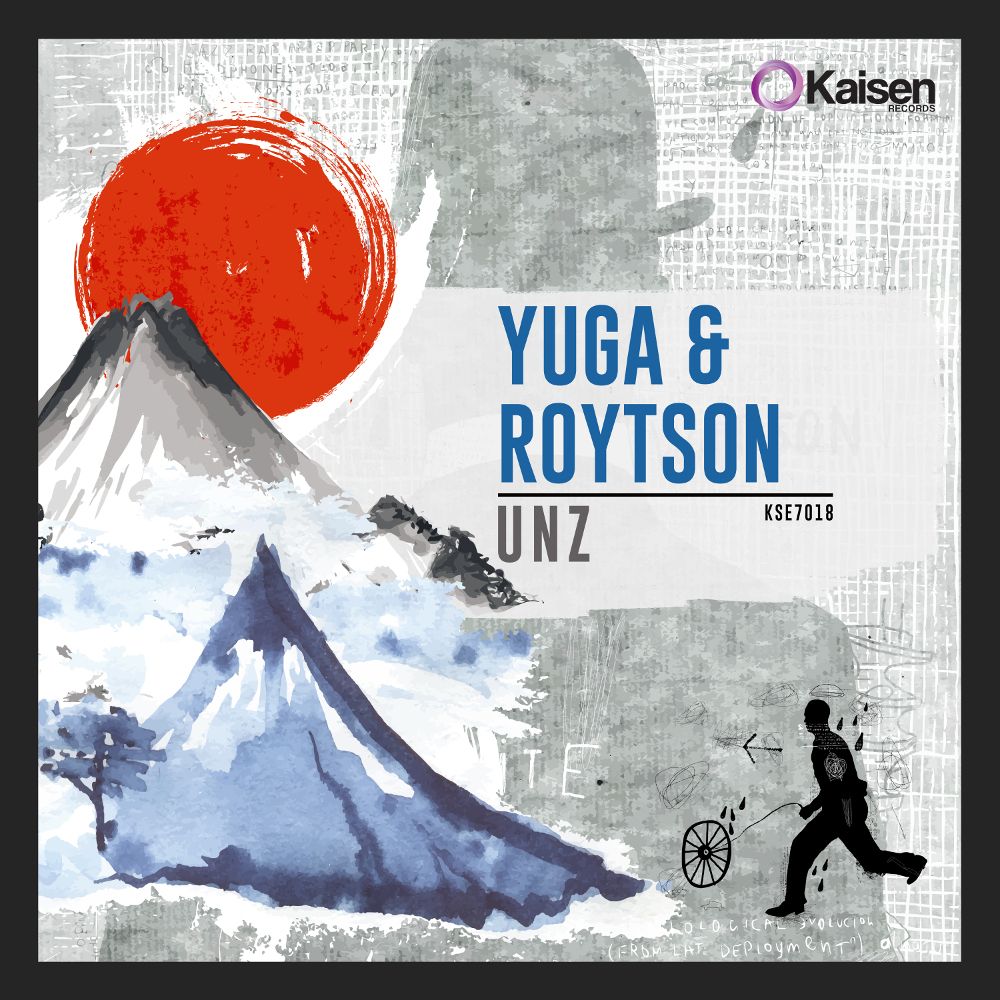 Yuga & RoyTson - Unz
Italian hotshot Yuga has been turning heads since he exploded onto the Dance music scene. Things have only been on the rise for the multi-talented artist, thanks to his impressive and perfectly crafted studio bombs, as well as his highly energetic and sought after DJ sets. Better known by some as his previous alias Tradelove, Yuga is responsible for many Beatport charting hits such as: 'Get On It', peaking at no. 15 in the overall chart and no. 6 in the House chart, 'Get You', peaking at no. 83 in the House chart, and 'You Got The Love', which peaked at no. 45 in the overall chart, no. 13 in the House chart, with the latter featuring legendary vocalist Candi Staton.
Teaming up with Yuga is fellow countryman RoyTson, who has also been creating huge waves in the industry. Since his arrival, he has been climbing his way up the Dance music ladder since his teenage years, leading to him becoming a prominent figure at the forefront of the Italian House music scenem, thanks to his energetic and mesmerising productions.
Studio time together for Yuga and RoyTson has always produced splendid results, and this time it was no different as 'Unz' was born. Full of filthy basslines, driving drums and that iconic 'Woop That Ass' sample that we all only know to well, 'Unz' is sure to keep you dancing all night long making it a must for any DJ's record collection. The record is out now via Yuga's very own imprint Kaisen Records and with an impressive roster of artists that include stellar names such as Mark Ursa, ITSPAGE and Liquid Cosmo, it's no surprise that the label has gained a reputation as one of the industry's most exciting new labels. 'Unz' is out now so make sure you grab your copy before it flies off the shelves.
Available on Beatport
https://www.beatport.com/release/unz/1795165
Yuga Online
http://www.facebook.com/YugaKR
http://www.twitter.com/YugaOfficial
http://www.soundcloud.com/yugaofficial
RoyTson
https://www.facebook.com/roytsonproject
https://twitter.com/roytsonofficial
https://soundcloud.com/roytsonofficial
https://www.instagram.com/roytsonofficial/
Kaisen Records Online
http://www.kaisenrecords.com
http://www.facebook.com/kaisenrecords
http://www.twitter.com/KaisenRecords
http://www.soundcloud.com/kaisen-records