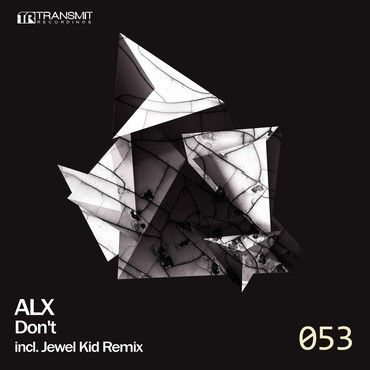 ALX - Don't
On August 24, Space Miami resident DJ, ALX joins the Transmit family for his release of Don't featuring an original production, plus a remix from Malta's Jewel Kid. The EP highlights ALX's signature dark and groovy sound, with commanding vocals laid over a bed of steady bass and a hypnotic, winding rhythm. Released on Boris' esteemed New York-based label, Transmit Recordings, ALX joins some of techno's greatest giants with the release of Don't.
Don't (Original mix) – begins with a crisp, heavy-hitting beat that creates a winding rhythm right from the get-go. Gradually, an eerie, ringing effect makes its way to the forefront while sharp-cutting snares and high-hats propel this track forward. A deep, distorted vocal repeatedly cries out from the distance. Around the 3:30 mark, the layers begin to peel back, while reverberation effects are added to the track, intensifying the build-up. Listeners are left with nothing but an echoing of sound, before the cyclical rhythm takes over once more.
Don't (Jewel Kid remix) – in this remix, Jewel Kid delivers a much softer and atmospheric version of the original. The use of an intricate drum pattern gives this remix a tribalistic feel that is deliciously sultry and groovy. The vocals are used to a minimum, emphasizing the bouncy rhythm, which will have you moving about the floor with ease. Around the 4:20 mark, there is a small yelp and suddenly the volume intensifies, heightening the mystical mood of this track.