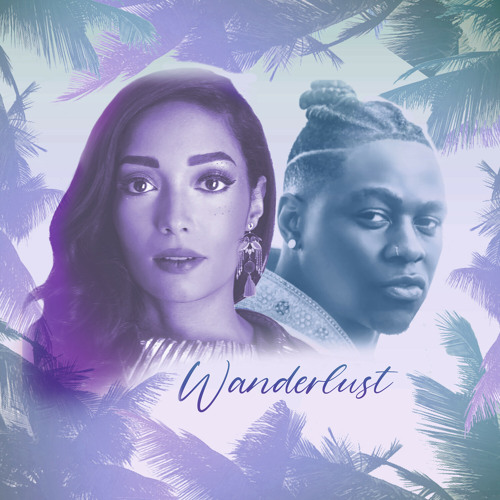 Dovley vs Meaku prepare "Wanderlust" on Cromadiscope Music
Dovley vs Meaku – Wanderlust
PREORDER – https://www.traxsource.com/title/1604640/wanderlust
Record Sounds Like: Dovley is a master at artfully painting her transcendent view of the world.
With powerful vocals and organically infused house inspired tracks, Dovley is a master at artfully painting her transcendent view of the world.
Originally from Boston Massachusetts, Dovley grew up as a skilled pianist and vocalist working on her craft since she was 4. By 10 she had translated her skills into music production and sound engineering using FL Studio. In her early teens, her mother relocated them to Los Angeles where she would later take inspiration from her time in LA's underground electronic music scene and combine it with her love for live instrumentation and heartfelt vocals. Her 1st EP peaked at no. 2 on the Billboard dance sales charts underneath another moniker.
Expanding her skill set into writing, acting and producing, Dovley later shifted focus to star, write and produce a number of Television and Film projects including, "Fashion Dolls", "Touch" and "Festival Season", a scripted comedy series inspired by her experiences in the music festival industry.
Now a seasoned artist, performer and deejay, Dovley is gearing up to release her latest single "Wanderlust", a duet with Grammy nominated Afro-beat and R&B recording artist Meaku. The tropical vocal-house track takes listeners on a drop-top ride through the summer air and encapsulates the post-pandemic energy everyone is feeling: to get outside and experience something new.
"Wanderlust" is the latest release by Cromadiscope, her record label distributed by Universal, and follows Dovley's other singles including, "Everywhere", "Prism", "Be About It", and "Ricochet" which have already gained over 700,000 streams.
Label Name: – Cromadiscope Music
Release Date: – Friday, August 20 2021
Track Listing:
Dovley vs Meaku – Wanderlust
Dovley – Mirrors
Dovley – Delirium