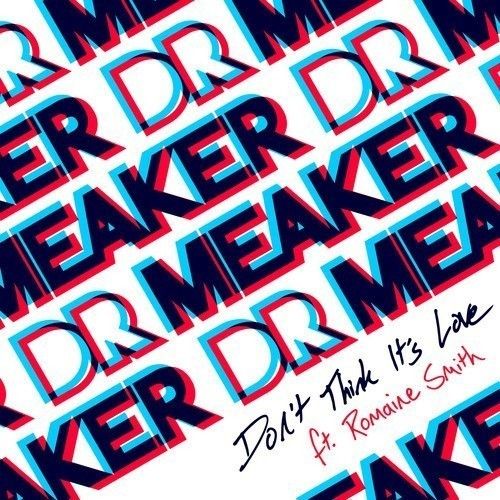 Dr Meaker – Don't Think It's Love (Typesun Remix)
Following on from his last rework of Alice Russell's 'Hard & Strong' which stripped back the track to little more than her killer vocal, some congas and a downright nasty drum machine beat, Typesun now takes on 170 bpm in his latest remix for Dr Meaker's 'Don't Think It's Love'.
The original, from fellow Bristolians Dr Meaker and Typesun live vocalist and collaboratorRomaine Smith, is being described as the "perfect summer bass track" after its premiere on UKF and has already picked up great support from Radio 1 DJ's Huw Stephens and Trevor Nelson.
Typesun's rework takes an uncompromisingly minimalist approach. Touching on territory opened up by the explorations of DnB iconoclasts such as DBridge, Calibre and Dub Physix, but owing just as much to hometown pioneers of recent years such as RSD, Peverlist, Appleblim and Pinch, it's rugged sound-system music at it's most delicate and detailed.
The remix comes as part of the 'Don't Think It's Love' single package which arrives on 4th August, and is available to pre-order from iTunes now: http://smarturl.it/DrMeakerTypesun