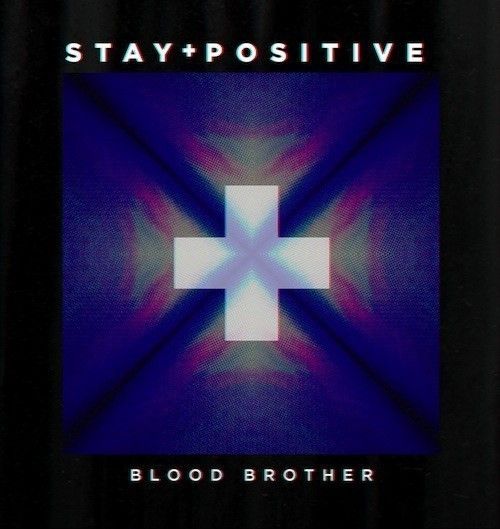 Stay Positive – Blood Brother
This is the second single from the upcoming 'Blood Brother EP', following the much-acclaimed demonic rave monster 'You Hate Me', featuring Hyperdub's leading lady Cooly G, and the breakthrough success that was last year's single 'Crashed' on Black Butter. Stay Positive has seen an exciting evolution, from inception in 2011 as a discordant collective on the electronic outer reaches, through a series of releases on RAMP (Falty DL, Fly.Lo, Zomby) taking it into further into a demonic dancefloor dalliance, culminating in the crossover success of 'Crashed'. 'Blood Brother' takes the project's sense of ambition to its logical conclusion, with Mr Westbeech adding his croon -from haunted verses to triumphant belting chorus- Stay Positive is catapulted into euphoric new territories, as ever, with its off-kilter atmospheres and convulsive beats reminding you exactly who's at the steering wheel.
'Blood Brother' is also the first track Stay Positive has ever granted remixes for. These momentous reigns have been handed over to super-hot London future-house producer, TÂCHES, who delivers a slick, catchy club cut that will have dance floors throbbing, as well as wonderful weirdo My Panda Shall Fly, who true to form takes it far into the leftfield.
Following a show-stopping year of live action in 2012, including shows with the likes Rustie, Totally Enormous Extinct Dinosaurs, and Koreless and some hot-tickets already this year, Stay Positive will be venturing out of the studio for a some special select live shows in the next few months, including a highly-anticipated US live debut in New York at an as-yet-undisclosed Brooklyn location. The only info released so far is this rather enigmatic promotional holding page, so all New Yorkers should be sure to RSVP: http://popgunpresents.com/staypositive/