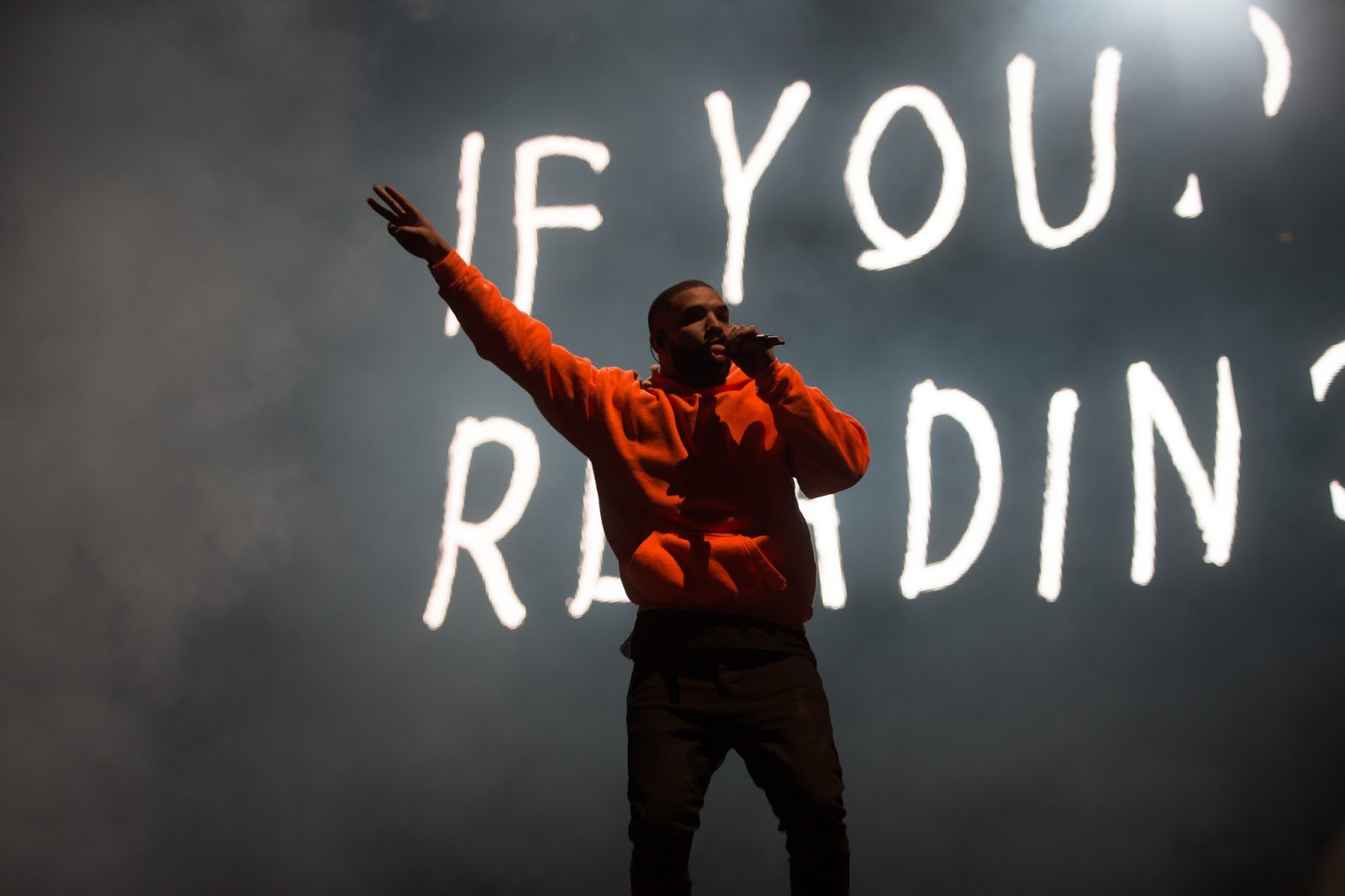 Drake celebrates Canada Day with a rousing Open'er Festival performance
Now in its 14th year, Poland's Open'er Festival opened yesterday (Wednesday 1st July) with an effortlessly theatrical performance from Drake, proving that the Canadian rapper is infinitely more playful and likeable than Glastonbury's controversial headliner Kanye West.
For much of his headline set on Wednesday night in Poland, Aubrey Drake Graham – marking Canada Day with a patriotic red hoodie – was alone on an unadorned stage without the bravado of his contemporary and, in effortless control of his performance.
Drizzy started in showbiz at an early age as an actor in his teens and it was made plain by his showmanship.
When not covering the main stage in huge bounds of energy or a more mellow slow prowl, the 28-year-old would reach to his microphone, rub his face and lap up the crowd's reaction to him, declaring: "I've done a lot of shows recently, but Poland is the craziest crowd I've ever seen in the world!"
The set was a mixture of light and shade, with tempo changes aplenty. Drake would go from the romantic Take Care and Hold On We're Going Home (which cued lighters in the air and a host of swaying) to upping the pace on HYFR and Worst Behaviour. The true masterclass, however, came with his capacity to turn the audience on their heads with a broody, but memorable telling of All Me.
The show ended up in fireworks as a huge pyrotechnic display covered Gdynia's Kosakowo Airport with sparkle and pizzazz on a par with Sydney's gigantic New Years celebration. Such is Drizzy's appeal, BBC Radio 1xtra DJ and Xtra Factor host Sarah-Jane Crawford flew into Poland for just nine hours to see the star perform.
Also playing at yesterday's first day of Open'er festival were A$AP Rocky, Alabama Shakes, Alt-J, Father John Misty, Chet Faker, Modest Mouse and Kodaline, amongst others.
Over the next three days, the festival will see The Libertines, Major Lazer, Kasabian, Mumford & Sons, Faithless, D'Angelo, Django Django, Disclosure, Flume, Tom Odell, Hozier and Years and Years perform on the Polish coast.
For more information on Open'er Festival visit www.opener.pl/en