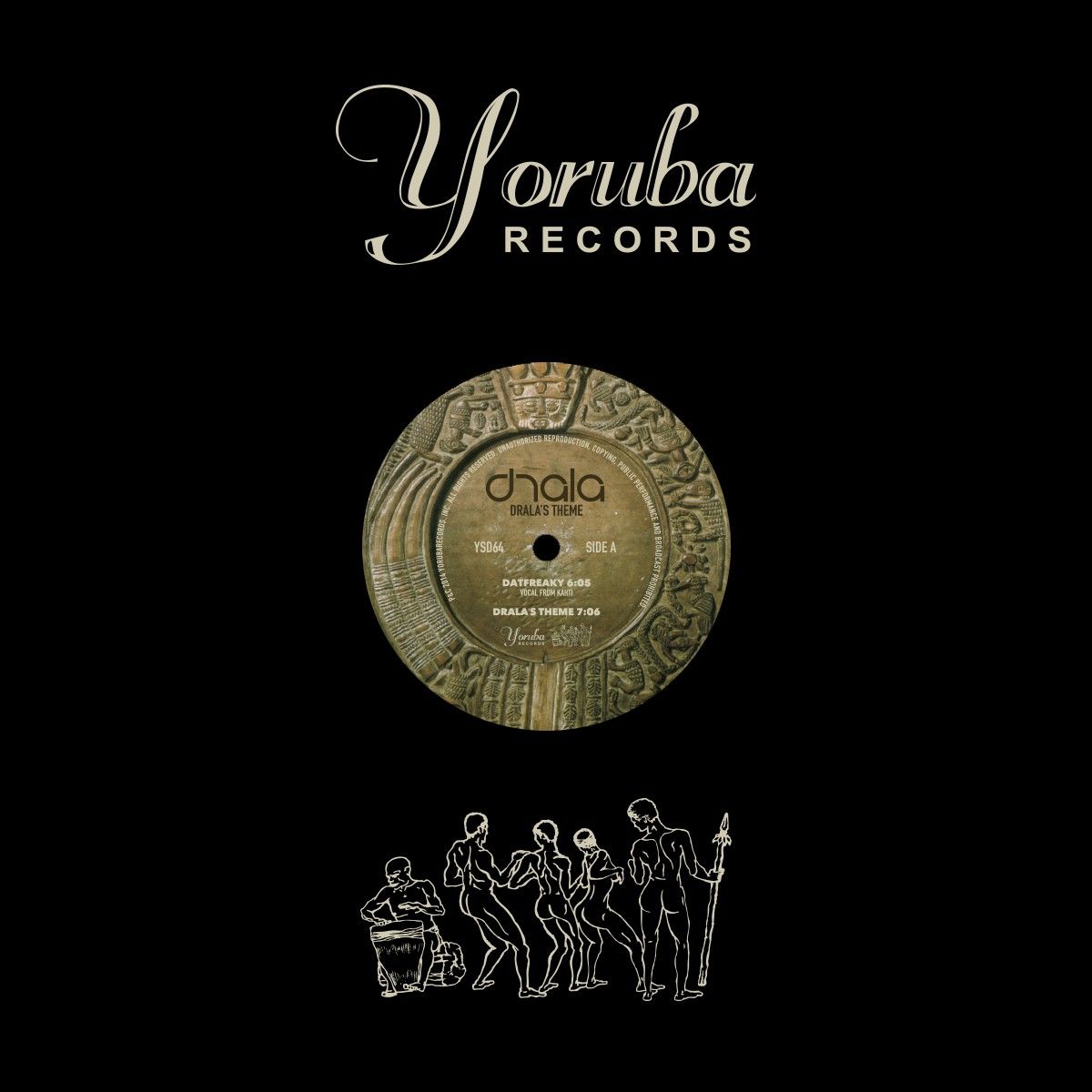 Drala – Drala's Theme
Hailing from Toronto is newcomer Drala. With a background of Trinidad and Canada alike, this EP brings cool breezes to the scene while claiming a stake in this musical playground. Already a staple in Osunlade's DJ sets, 'datFREAKY' has already become a much desired floor banger with demanding stabs, smooth and subtle deeply combine a signature sound yet to be compared.

'Drala's Theme' takes us deeper into his world as syncopated bass lines dance with pulsating rhythms. 'Spirits And Smiles' continues the movement with brigade like drums, airy chords and industrial tones driving the track while never losing ground. 'The God's Made Me Funky' takes you on a heightened journey within yourself, transcending mind and soul with haunting vocals by spiritual sage Astarius. This has been a labour of love from seed to flower, and we proudly present the latest addition to the Yoruba family. Welcome Drala!