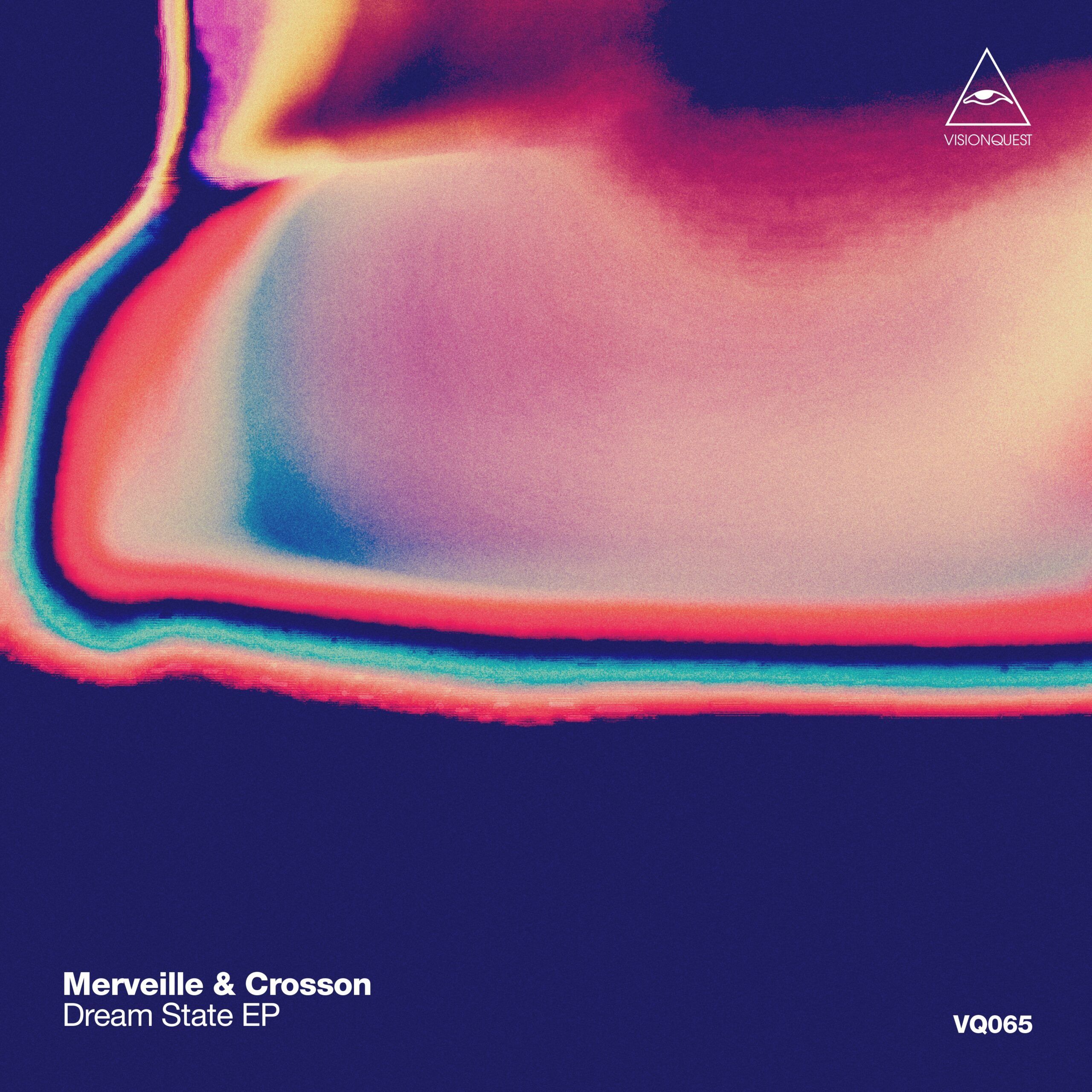 Merveille & Crosson - Dream State EP
Long time friends Cesar Merveille and Ryan Crosson return to Visionquest to reignite their 'Merveille & Crosson' project in early June with three fresh, intricately programmed cuts.
Visionquest boss Ryan Crosson and Parisian Cesar Merveille need no introductions, with the duo's back catalogues featuring material on the likes of revered imprints Cadenza, Desolat, Little Helpers and MDRNTY. 2011 welcomed the introduction of their 'Merveille & Crosson' project, with their debut album 'DRM' on Visionquest gaining plaudits from industry heavyweights including Ricardo Villalobos, and after a five years absence here we see the duo return once again to deliver 'Dream State', a three track EP that oozes quality from the off.
The A side is home to title cut 'Dream State', a production that tumbles and twists smoothly around meandering synths, crisp percussion shots and a bumping low ends, typical of the duos free flowing and evolving production styles.
On the flip, 'Guns' sets to work through pitched down vocal loops, sweeping sonics and rich textures all reinforced by a driving bassline that carries plenty of groove, before 'Time Contraints' slowly unveils itself with a series of off-kilter gliches and pops, delicate pads and sophisticated sound arrangement, concluding yet another fluent and immersive offering from Merveille & Crosson, and an excellent addition to the Visionquest catalogue.
Merveille & Crosson 'Dream State' is out on Visionquest on 2nd June 2017 (Vinyl).
Tracklist
Dream State
Guns
Time Constraints