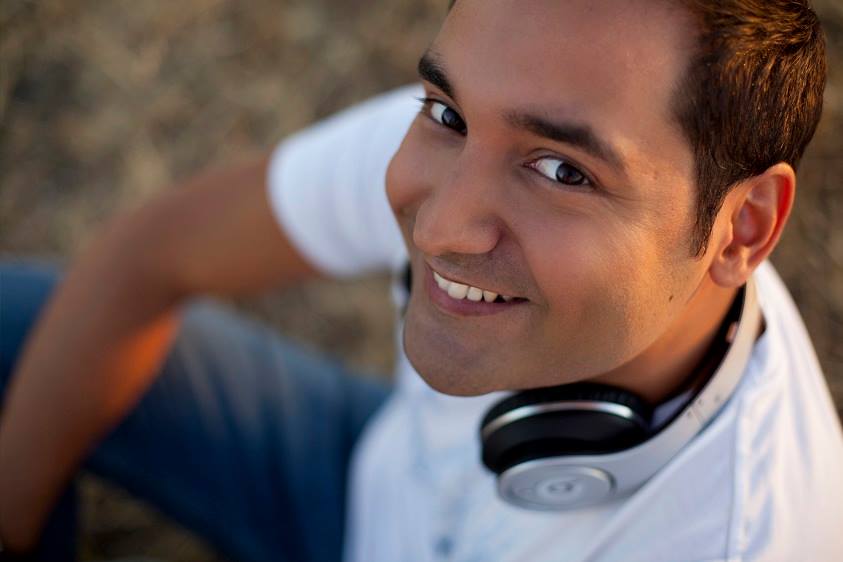 Drival: Behind The Decks Interview
Many of you will know what a great producer Drival is, with his newest single 'Forever Is Gone' being received extremely well by artists and listeners all over the globe. Whilst his productions are expertly crafted (and often Beatport chart topping), that is not the only talent Drival possesses. Also a regularly performing DJ, he has played shows all over and regularly hosts his online mix series on his Mixcloud.
We caught up with the man himself to learn more about what goes in to his sets and what he loves about DJing.
Hey! So lets start simple, when did you start DJing and what attracted you to it?
I started DJing when I was around 14. Dance music of that time caught my attention, especially during my summers in Valencia, so I begged for a mixer and a turntable for my birthday!
What is it you love most about DJing?
The concept of blending one track into another and feeling the seamless transition in order to make people realize that second track is coming.
Do you have a number one gig you have played?
For the time being, the live performance that comes to my mind is the last time I played in a club (Lolita) where I had my residency!
Why was it the best?
Because that was my last night at that club after a couple of years and I was going to be away from night performances for a long period due to a significant study I had enrolled for. The crowd was really devoted and grateful!
What is your most common genre you mix, or do you enjoy switching them up?
It is factual that I have mixed several genres along my career, but currently I tend to stick to Trance music when it comes to live performances, radio collaborations, online sets and my weekly podcast (of course!)
Do you often showcase your new songs in your mixes?
Absolutely! Now that I am prolific at producing I always preview my new tracks both in my mixes and my radio show.
What is your favourite venue and why?
That is hard to say because, on one hand, clubs like Pacha deliver a vast crowd, big infrastructure and so on. But on the other hand a venue like Starving offers the unique feeling of being close to the people and get to really feel that community vibe.
Do you have any upcoming gigs we should keep an eye on?
Of course! On March 10th I will be playing and supporting a Trance live set with Rene Ablaze at Starving Club in Madrid. It will be an honor to share the decks with the Redux Recordings boss and a Trance legend and maestro like him. If you enjoy trance music as much as we do, you don't want to miss this night!
Finally, do you have a favourite mix online we can listen to?
As time goes by and new tracks keep getting released, the concept of a favourite mix changes almost every time I make a new one. I would suggest you take a listen to the mix (link below!) I played for Maxima FM. The main Spanish dance radio station, it was on this week after Paul Van Dyk's Vonic Sessions show. Thanks for tuning in!
https://www.mixcloud.com/drival/drival-in-sessions-maxima-fm-11-february-2018/
Drival Online
http://www.drivaldj.com
https://www.facebook.com/drivaldj
https://twitter.com/DrivalDJ
https://www.mixcloud.com/drival
https://soundcloud.com/drival-351946304
https://www.youtube.com/channel/UCM7r8x14YeeZklHRer7GIEg