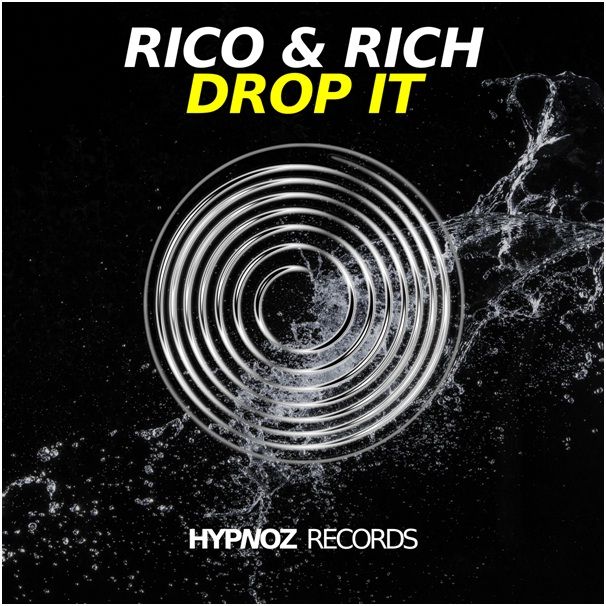 Rico & Rich - Drop It
Rico & Rich kick start 2016 with the release of their first ever single on emerging record label Hypnoz Records – an energetic Big Room hit that will be hitting the shelves on the 14th of March, 2016.
Hailing from Amsterdam, Rico & Rich consists of childhood friends Michael Rico and Mick Rich. From an early age they began playing piano, drums and guitar before turning their attention to producing electronic music and DJing. Now that the duo have completed their education in sound engineering they have been busy in the studio creating Big Room and Progressive House beats, resulting in the form of 'Drop It'.
'Drop It' is a golden record that is perfect for any peak time DJ set. A huge euphoric breakdown with Progressive supersaw chords and a drop full of energy and power, 'Drop It' is sure to send any club or festival into a state of chaos. It brilliantly demonstrates Rico & Rich's unique production skills and shows why they are one of the Netherlands fastest rising stars.
Newly formed London based label Hypnoz Records were quick to sign 'Drop It' and it will be the label's very first release. This Big Room Electro banger will be officially available on the 14th of March 2016.
Rico & Rich Online
http://www.riconrich.com
https://www.facebook.com/riconrich
https://soundcloud.com/riconrich
Hypnoz Records Online
http://www.hypnoz.co.uk
https://www.facebook.com/hypnozrecords
https://twitter.com/hypnozrecords
https://soundcloud.com/hypnozrecords
https://www.youtube.com/user/hypnozrecords