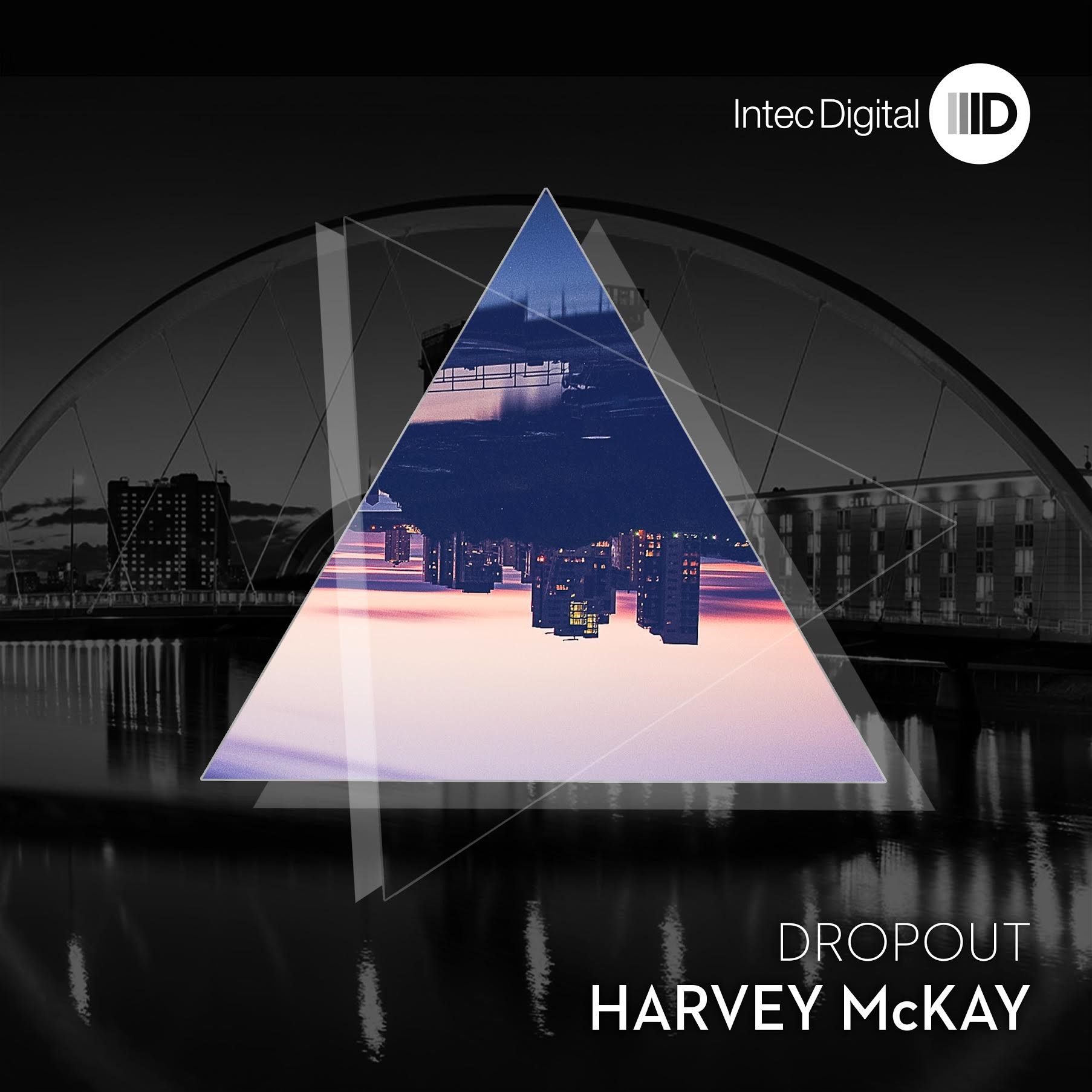 Harvey McKay - Dropout EP
​This week sees the renowned UK-based DJ/producer Harvey McKay return to Carl Cox and Jon Rundell's celebrated label Intec with his new EP entitled, 'Dropout'.
​This superb two-track release is the Glaswegian's third EP on the imprint, following on from 'Something Good' in 2014 and 'Wrong Turn' in 2015, both featuring in the Beatport Top 10 Techno chart.
As well as leaving his mark on Intec, McKay has previously released on prestigious labels such as Sian's Octopus, Adam Beyer's Drumcode, Slam's Soma, Sven Väth's Cocoon and Coyu's Suara.
The titled-named track, 'Dropout', kicks off proceedings, seeing a fierce concoction of high-tension looped-up drums, vocal snippets, Funk chord stabs and numerous crunchy percussive elements which are interspersed throughout. Mid-way through, an intrinsic breakdown sees the pounding drums subside momentarily; helping inject more energy into the surging floor filler as it regains momentum.
To conclude the release, 'Terma' offers a more soulful Techno sound that McKay has so often been praised for in the past. The track leads with a steady selection of drum loops and a repeated chord pattern, whilst vocal snippet are added throughout the seven-minute masterpiece to further enhance the track's powerful deep-and-techy groove.
'Dropout' EP is available exclusively on Beatport from July 4th and everywhere else two weeks later.
FIND HARVEY MCKAY ONLINE:
https://soundcloud.com/harvey-mckay
https://www.facebook.com/Harveymckayglasgow
https://twitter.com/harvey_mckay
FIND INTEC ONLINE:
https://soundcloud.com/intec-digital
https://twitter.com/intecdigital
http://www.beatport.com/label/intec/15077
https://www.facebook.com/IntecDigital
https://www.youtube.com/user/IntecDigitalTV
TRACKLIST:
1. Dropout (Original Version)
2. Terma (Original Version)