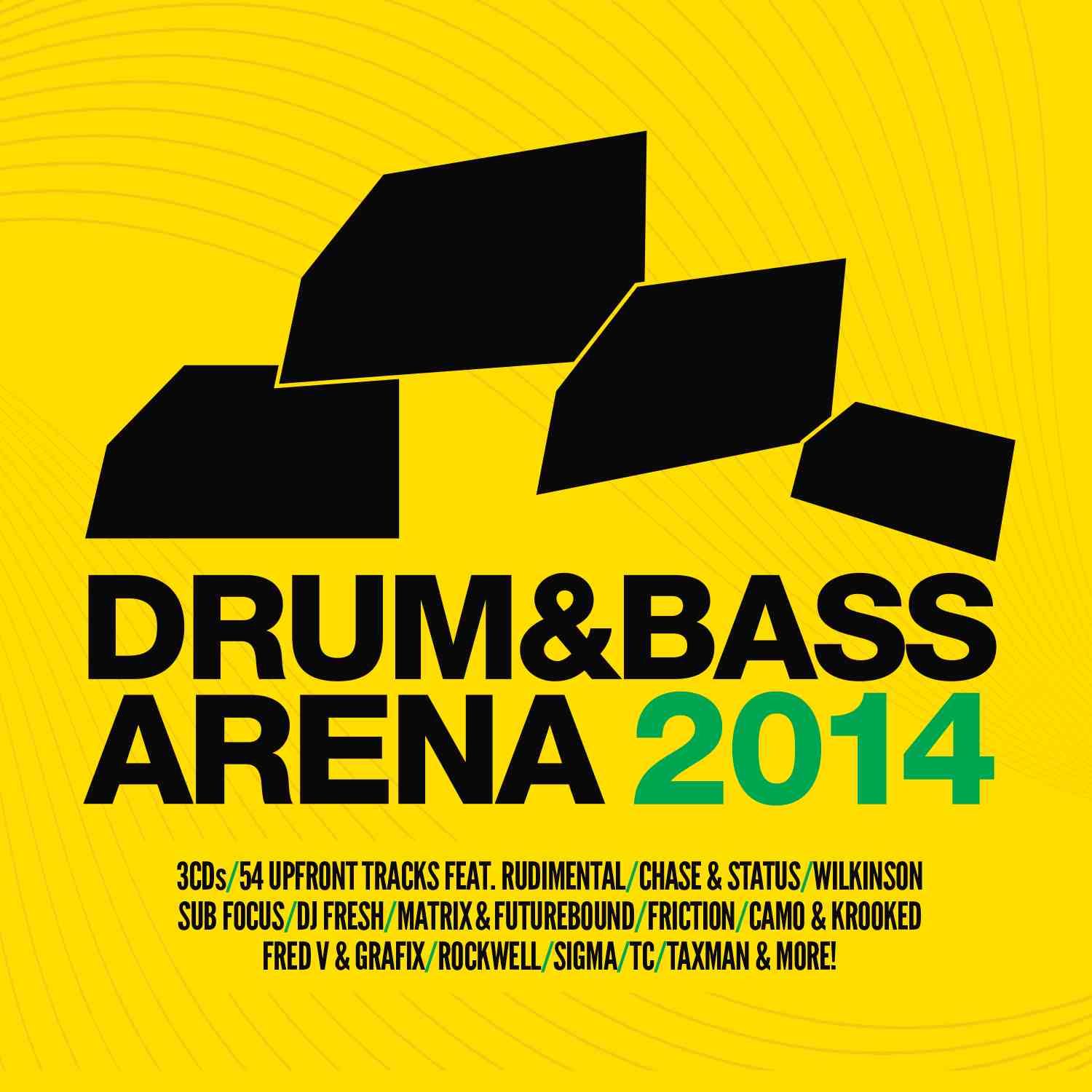 Drum&BassArena 2014
Featuring: 54 tracks including 7 exclusives. Featured artists include Rudimental, DJ Fresh, Sub Focus, Wilkinson, Calyx & TeeBee, Camo & Krooked, Taxman, Kove, Sigma, Dom & Roland, Calibre, Break, Rockwell, Drumsound & Bassline Smith, Friction, Audio and many more!
Drum&BassArena has been entrenched deep in the D&B game since 1996, they've been documenting, celebrating, supporting and developing the genre with passionate attention to detail for 18 years. It shows in everything they do: from parties to podcasts, articles to albums. Albums like this, the latest annual self-titled spring collection Drum&BassArena 2014.

The brand's 24th full length album is their biggest spring collection to date: 54 tracks from the most influential and creative artists in drum & bass over 3 CDs including seven exclusives you will not find anywhere else, it delves deep into every corner of the dance to create an all-encompassing, authoritative D&B narrative that shows the scene at the broadest, boldest and healthiest.
Selected and arranged with consistency and clarity, Drum&BassArena 2014 joins the dots emphatically. Ranging from hyped new artists such as the Zane Lowe-endorsed Rollz, Hospital's Etherwood and Titan's new signing Ben Kama to household names in drum & bass such as Top 10 smashers Wilkinson, DJ Fresh, Chase & Status and Rudimental via respected artists who command hushed tone amongst the most ardent of fans such as Dom & Roland, Calibre, Break, Audio and Rockwell… Drum&BassArena 2014 is, without doubt, the most extensive document to celebrate the genre you can possibly find.
Complete with seven exclusives from Mampi Swift, Rollz, Serum, BTK & more, this really is a unique album that confirms that the genre has never been in a better place.
Drum&BassArena 2014 is released on Sunday 30th March on Drum&BassArena.