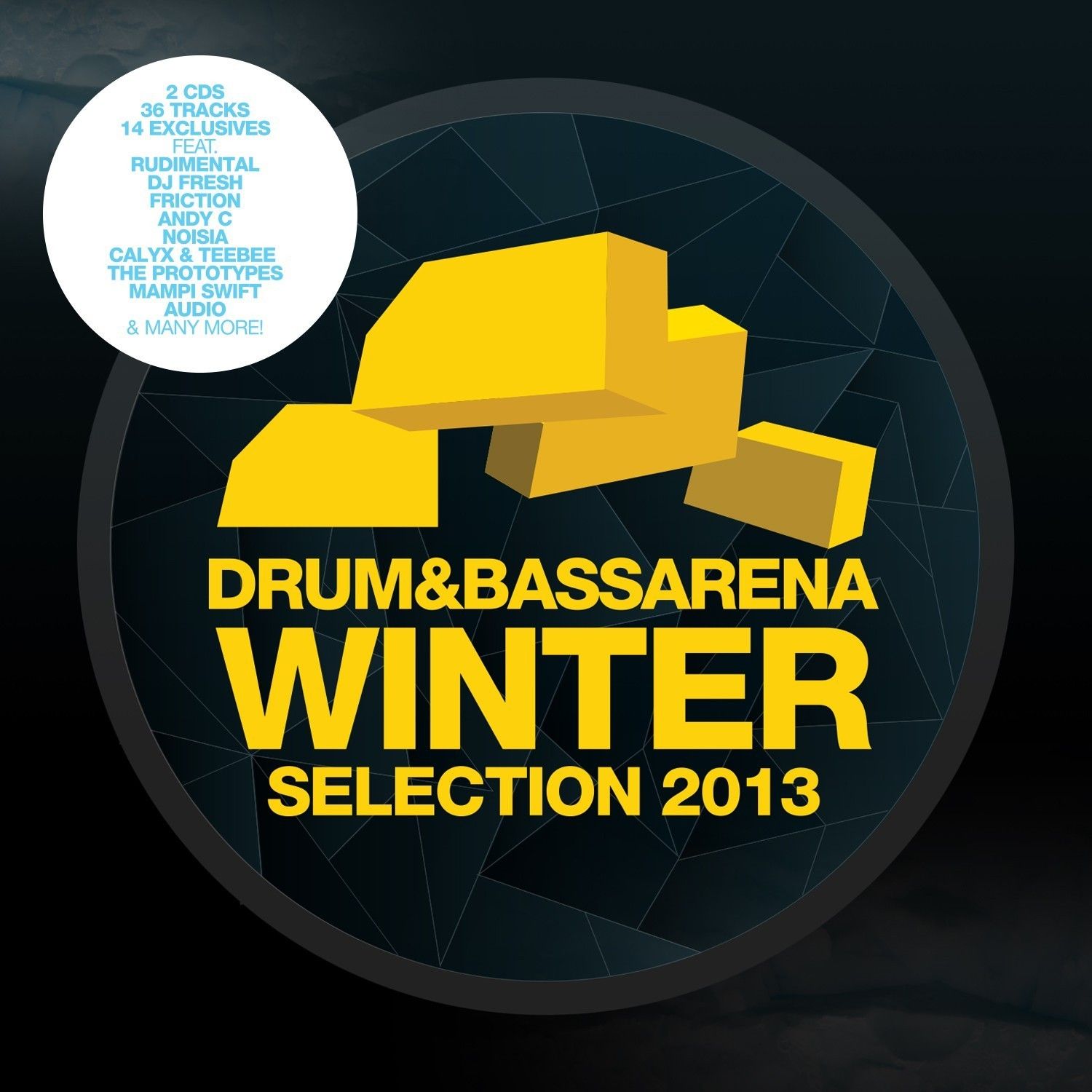 DRUM&BASSARENA WINTER SELECTION 2013
36 tracks including 14 exclusives. Featured artists include Rudimental, DJ Fresh, Friction, Andy C, TC, Mampi Swift, Noisia, Metrik, Xtrah, Emperor, Calyx & TeeBee, Audio, Break
and many more!
Drum&BassArena, the brand behind the world's best-selling drum & bass albums is launching its new winter series, 'Drum&BassArena Winter Selection 2013'. No one understands drum & bass as passionately, intuitively or authoritatively as Drum&BassArena. The brand has successfully championed the genre through its popular website, global events, live streams, annual awards and hugely successful album releases for over 17 years.
The brand's inaugural winter selection features nothing less than 36 tracks including 14 exclusives from The Prototypes, Serum, Wickaman & RV, Modified Motion & Faction, A.M.C & LoKo, BTK, Teddy Killers, Total Science, Rollz, Dub Motion, Maztek, Need For Mirrors & HLZ, Hypoxia and NC17 & Saxxo. Each one weaved amid contributions from other premium names at the forefront of drum & bass such as Andy C, Noisia, Rudimental, Phace, Calyx & TeeBee, Fresh, Mampi Swift, Nu:Logic, Cyantific, Mediks, Break, Emperor, Foreign Concept & Stray, Ulterior Motive and more.
Drum&BassArena's support for the genre continues not only with its compilations but also supporting existing and upcoming artists at its fifth annual Drum&BassArena Awards at London's Electric Brixton taking place on 5th December 2013.
Voting takes place via http://awards.breakbeat.co.uk/ and closes on 17th November
Drum&BassArena Winter Selection is released on 24 November on Drum&BassArena