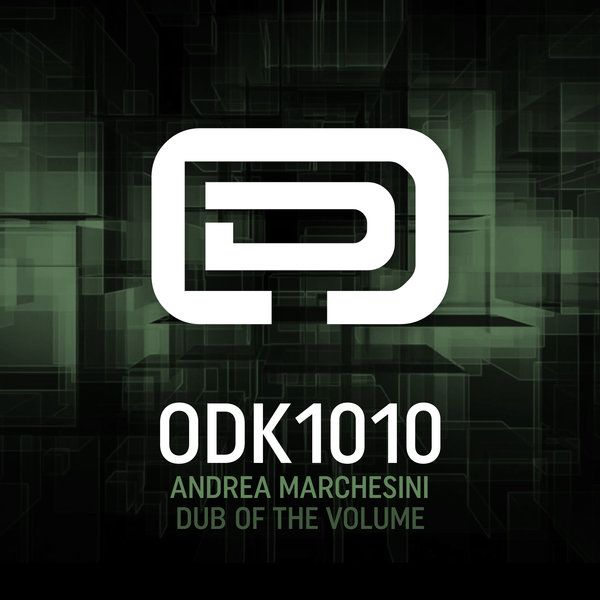 Andrea Marchesini - Dub Of The Volume
Industry veteran Andrea Marchesini has become a household name in his native country of Italy since he exploded onto the scene over two decades ago. Beginning his career in 1993, Andrea was inspired by the art of DJing and quickly took off when he started leading several club nights around the Lake Garda area. Since then he has held residencies at many of the country's premier venues as well as sharpening his production skills in the studio. The multi-talented artist is known for his monster hits like: 'Lift Us Up', 'I Know You Want This', 'Positive Mood' and 'Beat To The Drum' and has also officially remixed A-List stars such as Joe T Vannelli – a monumental achievement for any calibre of artist.
Up next from Andrea Marchesini is 'Dub Of The Volume', a Tech infused House record that is sure to get people moving on the dance-floor. Filled with a driving kick, heavy bass-lines, groovy percussion and superb vocal work, Andrea has certainly created a banger that is a worthy inclusion in any DJ's record collection – perfect for the underground clubs.
'Dub Of The Volume' was quickly signed up by Italian based record label Ocean Trax for their Ocean Dark sub-label. Showcasing some of the scene's best Tech, Electro and Dub House records, the label already boasts an impressive roster of artists that includes: Luca Bisori, Lineki, Darsam, Giuliano Veronese, Paki Palmieri and King Kongas, with Andrea Marchesini set to follow. 'Dub Of The Volume' is out now so make sure you grab your copy before it flies of the record store shelves.
Available on Traxsource
http://www.traxsource.com/track/3359145/dub-of-the-volume-original-mix
Andrea Marchesini Online
https://www.facebook.com/andreamarchesinidj
https://soundcloud.com/djandreamarchesini
Ocean Dark Records Online
https://www.facebook.com/oceandarkrecords
https://soundcloud.com/oceantrax
https://www.youtube.com/user/oceantra