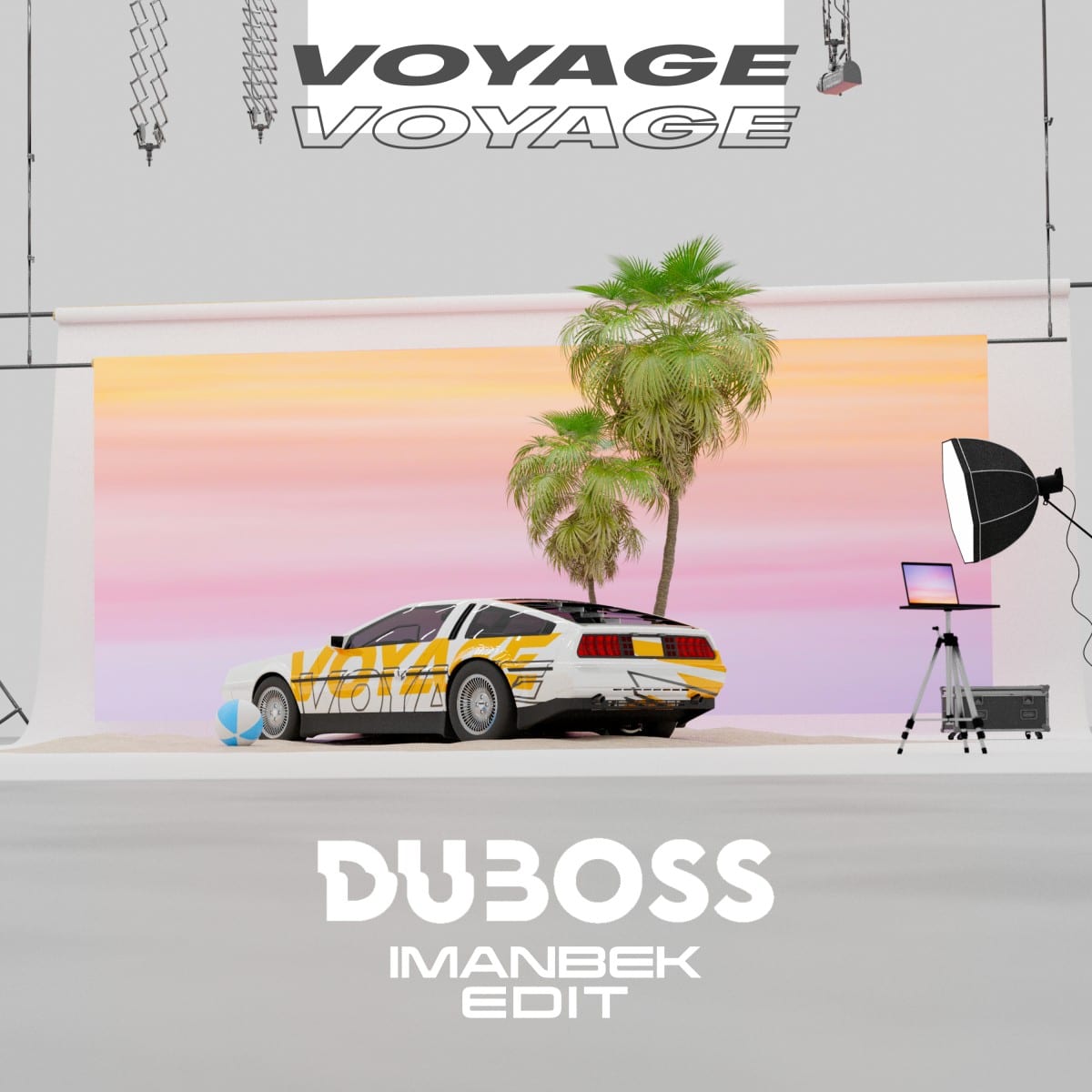 DUBOSS teams up with Imanbek for debut single 'Voyage Voyage'
Newcomer DUBOSS is a child of the 80's who is making the feel-good music you need right now. Recently signed to Sony Music, DUBOSS' fresh, positive and uplifting debut single 'Voyage Voyage' arrives at the perfect time!
Since lockdown started all across Asia in early February, DUBOSS had the vision to produce a song related to one of his passions: travelling. He teamed up with Imanbek to finish his debut single 'Voyage Voyage', a glorious edit of the 80's hit by Desireless which invites everyone to go on a musical journey despite being at home."Old good major hits are exactly what gives inspiration to any artist in any period of history", says Imanbek.
As DUBOSS says himself: "I produced this revival as a tribute to the original song which brings hope and celebrates the freedom to travel. It takes me back to listening to it with my parents when I was a kid and has very positive memories. I hope it can transmit the same type of emotions to people around the world."
The track channels the sounds of dramatic European pop in its glorious vocal and trance synths, before slamming into a bouncing slap house groove with jaunty melodies creating a playful feel. It's exactly the sort of joyful music you can expect to hear coming out of thestudioofDUBOSSand dominating dancefloors over the next few years.
ABOUT DUBOSS
Drawing on years of experience and his Balearic upbringing, DUBOSS is the newcomer to keep your eyes on. A child of the '80s, he grew up with his Spanish mother and Swiss father in Mallorca—Ibiza's big sister island. As a result, he was influenced from an early age by top European DJs who would come and play at his home island's clubs, including the legendary BCM. This melting pot of sounds turned him onto Italo disco, classic '80s anthems and techno-pop and later '90s Balearic house. All this fuses into his high-energy, euphoric contemporary club-pop sounds. A well-seasoned traveller, he also draws influence from across the world visiting around 100countries across his life. Aside from music, he's a big exercise fanatic and practices mindfulness and likes to keep engaged in world affairs and social causes.