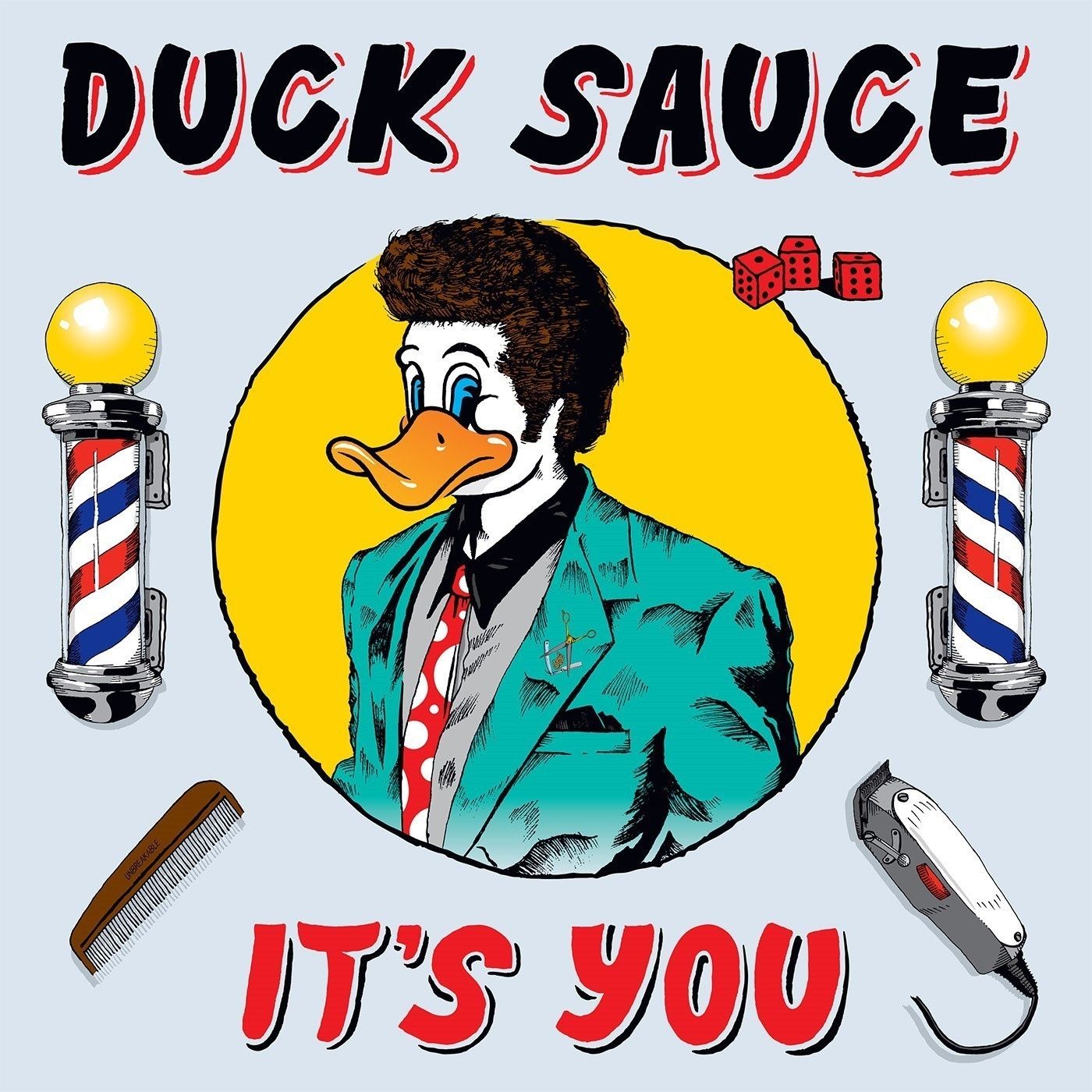 Duck Sauce – It's You
Duck Sauce throw another party at the barber shop with a new Short Cuts video made for their infectious new sing-along smasher 'It's You': a barber 'chop' live remix crafted by DMC World champion Shiftee.
In the fifth episode of 'Short Cuts', A-Trak's Youtube series, NYC's DJ Shiftee, armed with his highly-coveted all-gold Technics, drops a perfect chop-up of 'It's You'. You can watch the 2009 DMC World Final Champion cut, juggle and run though his new routine with body tricks and skilled Maschine manipulation. Another fun take on the viral 'It's You' video that amassed over 3 million views on Youtube, nominated for Best Visual Effects at the MTV Awards 2013.
Duck Sauce, the Grammy-nominated duo consisting of Fool's Gold trendsetting boss A-Trak and house legend Armand Van Helden, shuffled into the summer with their catchy single "It's You" and a hair-raising video by acclaimed director Philip Andelman. Their debut studio album, Quack, is due for release this fall on 3Beat Music: Quack will shake things up, pushing the boundaries of house music and sampling into an absurdly visual listening experience, interwoven with skits, scratching and irresistible loops. Expect many more videos from the pair of New York prankster pioneers.