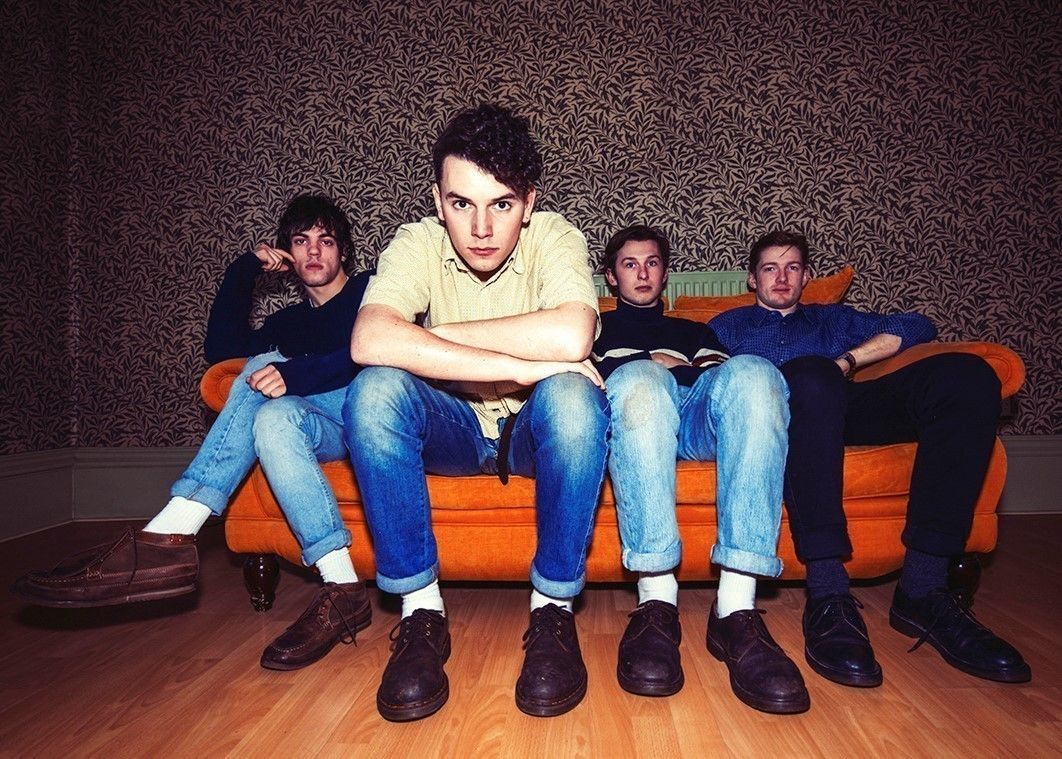 Dumb – Still I'm Stuck
Dumb hit the road to film their new video for current single Still I'm Struck found on their debut EP Chew Me Up, Spit Me Out that's released on August 18th via Tip Top/One Beat.
The four piece cruised out of their home town of Birmingham to reach greener pastures for this session:
"We wanted to do something with a bit of a retro feel because our drummer has this old 1990's Rover convertible, so we got hold of an old handheld camera and spent a whole day trying to mount it to the dashboard with tape and bits of old wood," explains guitarist Tom Minchin. "Please note that the goldfish was not hurt in the making of this video but the giant inflatable crocodile unfortunately didn't make it back from the countryside due to high winds."

The EP features the four-piece's much blogged debut singles 'Dive', 'Retina', 'Two Bottles', 'Super Sonic Love Toy' plus new track 'Still I'm Stuck'.
Look out for Chew Me Up, Spit Me Out released on transparent 12″ vinyl (limited to 300 copies worldwide) and digital download. Pre-order the vinyl from Tip Top at http://bit.ly/1mh8ZtS and 12″ Vinyl & T-shirt bundle at http://bit.ly/1nZo9Q4
See Dumb play live at the following live shows:
Aug 14th – Sunflower Lounge, Birmingham
Aug 15th- Tooting Tram & Social, Tooting, South London FREE ENTRY
Aug 16th – Left For Dead Record Store, Custard Factory (Acoustic and EP Signing session) Birmingham
Aug 26th – Old Blue Last, London FREE ENTRY