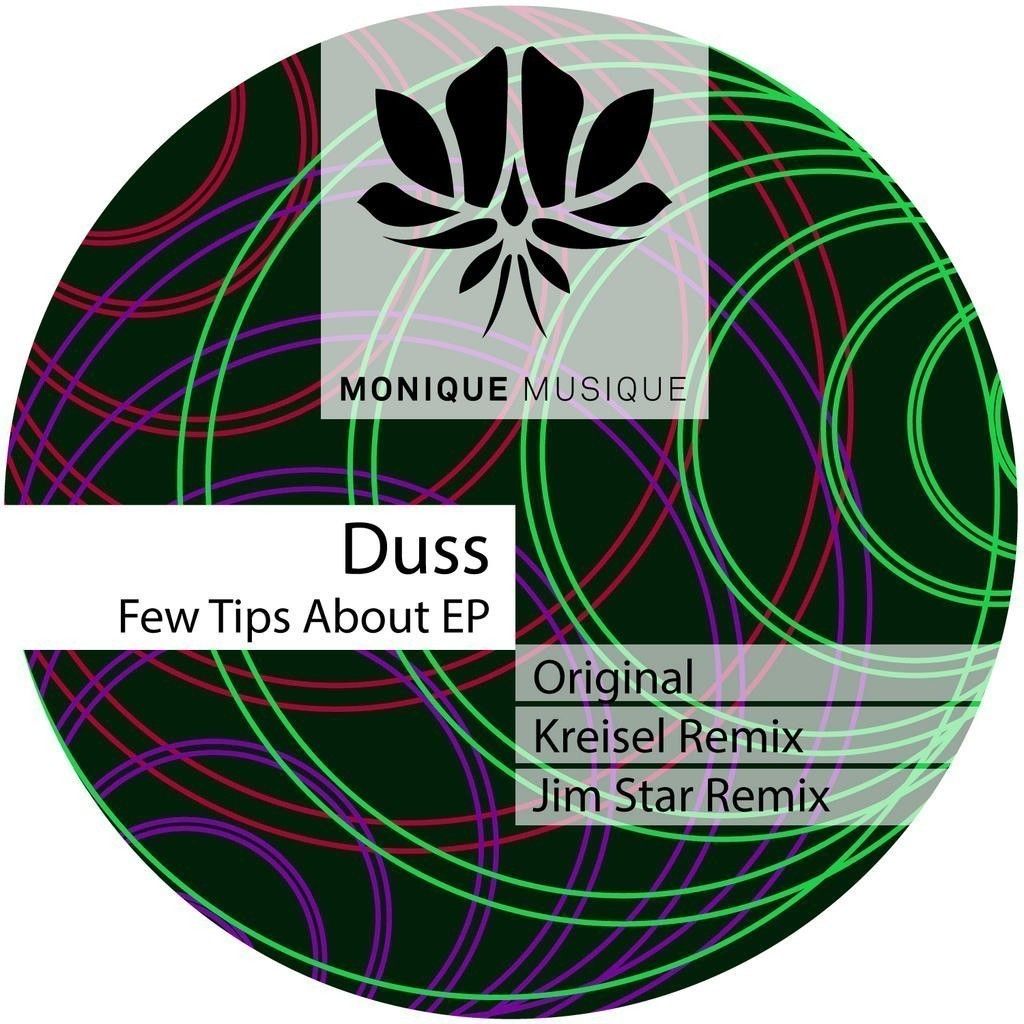 Duss – Few Tips About
We are pretty sure that most of you didn't hear of Duss yet. But it's only matter of time till you get familiar with their style and music, they've prepared for you, and are ready to deliver on regular basis.
The Polish duo Duss debuts on solid Monique Musique with "Few Tips About" single. After few years of activity as leading Polish techno project (playing at Sci-Tec and Cocoon stages/events in Poland and UK among others) they've finally managed to lock themselves up in the studio and "Few Tips About" became a fact.
Original mix of the track comes in together with two remixes from Jim Star and Kreisel which make the single complete by their diversity, despite of minimalistic sound.
Have some questions? Problems to solve? Don't hesitate to ask Duss. They will always have "few tips about" pretty much everything for you because of their approximate knowledge of many things.
With this release Duss have opened a new chapter in their career, so keep both of your eyes on them and expect more nice things in 2014.