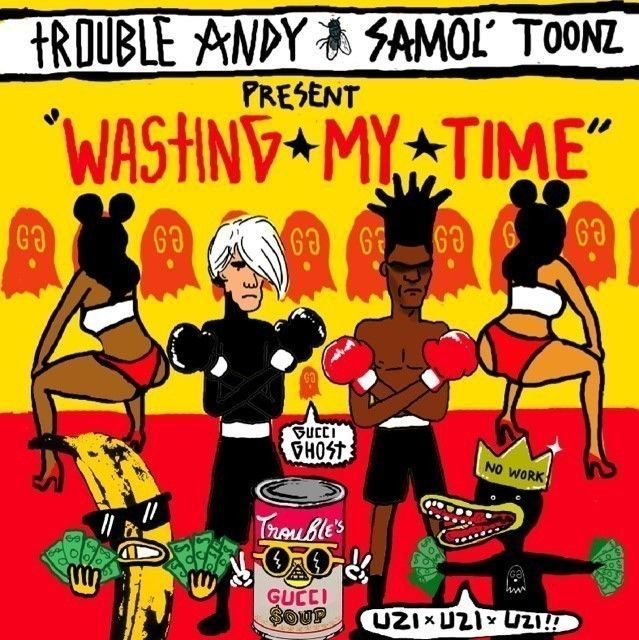 Trouble Andy – Wasting My Time
The time is 1985, the place is No Work City. Art world heavy weights Trouble Andy and Samol' Toonz battle it out to be crowned king of the ring.
This Legendary fight plays out in the video for Trouble Andrew's "Wasting My Time" taken from his forthcoming Gucci Ghost EP due out in early 2014.
The EP will be the first in a series of 3. The video was produced by Mike of Uzi and animated by Drew Toonz