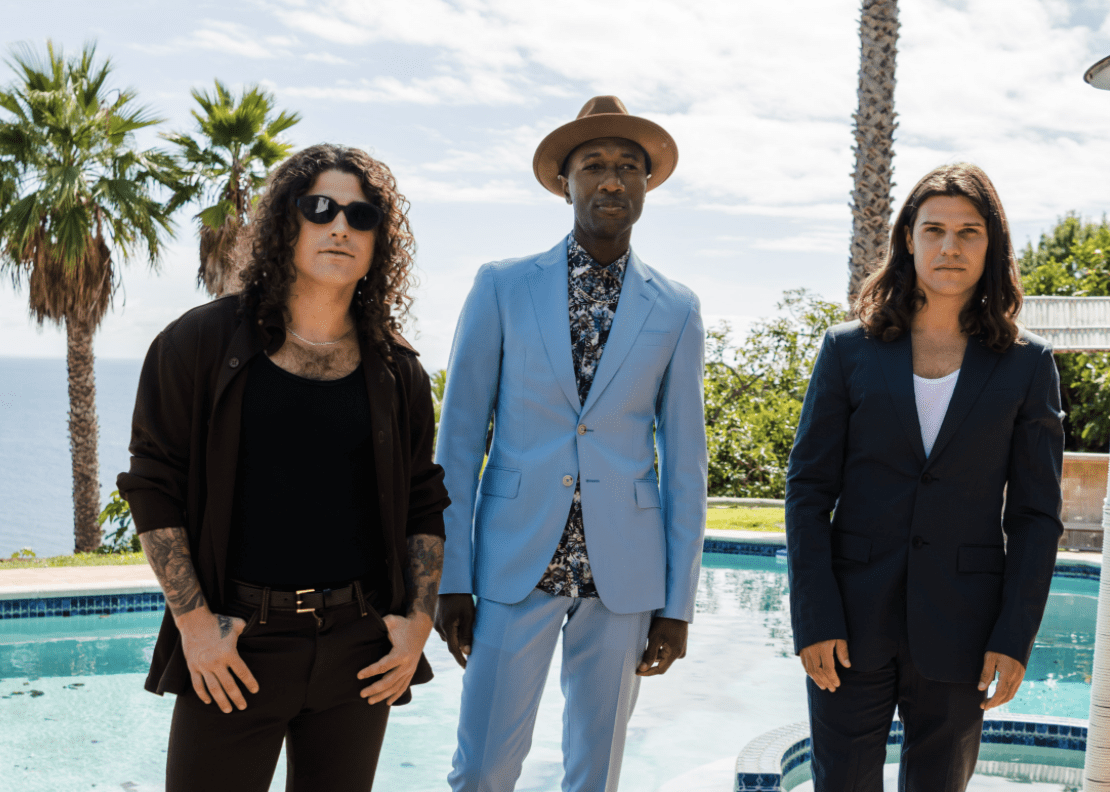 DVBBS Drop New Album 'SLEEP', Out Now Via Ultra Music
Enigmatic Canadian duo, DVBBS deliver their highly anticipated, stellar 15 track album 'SLEEP'. The album arrives after a string of highly-regarded lead singles: 'Losing Sleep' ft Powfu, 'Leave The World Behind' with GATTÜSO feat. Alida, 'Lose My Mind', 'Victory' ft YBN Nahmir and 'Say It' with Space Primates ft. GASHI. Displaying their versatility, the album crosses over a multitude of genres with a variety of well established collaborators all contributing to produce their most sonically captivating body of work to date. 'SLEEP' is now available via Ultra Music.
"'Sleep' is a capsule that describes all the dreams we've had over the last year made into music. Every song on this body of work represents a different dream." – DVBBS
Alongside the release of the album, DVBBS share the official release of the 'Set Me Free' music video with  esteemed singer/songwriter Aloe Blacc. Aloe Blacc's canorous voice soars throughout the track's nearly three-minute runtime, adding to its consistently propelling energy. Known best for his feature on the late Avicii's 2013 'Wake Me Up', the revered powerhouse has since worked alongside industry heavyweights the likes of Steve Aoki, Paul Oakenfold, Young Bombs, and Mathieu Koss, to name just a few.
'SLEEP' is a culmination of DVBBS' iconic sounds whilst exploring a hip/hop and bass-forward style which serves as a natural progression for the talented duo. The ever-evolving brothers continue to progress their sound to show fans and peers alike the pair know no bounds when it comes to making music. 'SLEEP' is a compilation of incredible tracks, each worthy of being the lead single within its own right, and follows on from their previous album release, 2020's 'Nothing To See Here'.
DVBBS have called upon nine revered collaborators and featured artists to take the album to the next level, each one a highly-renowned leader within their respective field. Powfu has been riding the wave of his TikTok popularity from his hit "Death Bed (coffee for your head)" song; lending his rich and textured, ballad-like vocal throughout the opening track, 'Losing Sleep'. NYC-based artist GATTÜSO delivers his audibly signature hard-hitting tone in 'Leave The World Behind', a perfect addition to the melodiously flowing vocal, courtesy of Norwegian creative force Alida. Continuing the streak of A-list album collaborations, DVBBS recruit the venerated Stockholm-based electro-pop duo ICONA POP for a fun, sprightly offering in the form of 'Do It Anyway'. Next up is Birmingham, Alabama-based rapper, songwriter, and actor YBN Nahmir, contributing his unique rap vibe to the track 'Victory' with ease. The relentlessly unyielding production maintains its high-octane flair, adding to the overall propelling tone. The following song, 'Say It', features the guitar paired with the rich lyricism of Brooklyn-based rapper and G-Eazy collaborator GASHI providing yet another enticing vocal delivery on 'Say It'. U.K.-based multi-platinum duo Space Primates increase the intensity tenfold by introducing a thumping bassline, before a slow build  climbs to reveal a culmination of striking synths with a pulse-raising drop. Latin Grammy Awards nominee SEYSEY provides a heady vocal cut on 'Oy', which also includes some tech-house influences sprinkled throughout. Gomey caps off the collaborators on 'SLEEP' with his vocal talent, prominently displayed on 'Forever Last'. A certified pop-leaning hit, it boasts a fun ambiance paired with propulsively driving aspects.
'Zombies' possesses a uniquely intense tone, characterized by hard-hitting dubstep production elements paired alongside a relentlessly unyielding barrage of bass. 'Feel Something' gives the listener a much-needed moment of respite, before diving back full force with the atmospherically-enriched 'State of Mushroom'. 'Antidote', 'Know Too Much', and 'Lose My Mind' feature a similar funky, four-on-the-floor feel, replete with anthemically euphoric tech-house sensibilities. In all, 'SLEEP' is a groundbreaking masterpiece that's full of certified rinsers that'll leave longtime fans and first time listeners of DVBBS beyond satisfied from beginning to end.
TRACKLIST:
1. Losing Sleep Feat. Powfu
2. Leave the World Behind w/ GATTÜSO feat. Alida
3. Do It Anyway feat. Icona Pop
4. Set Me Free ft Aloe Blacc
5. Victory ft YBN Nahmir
6. Say It w/ Space Primates ft. GASHI
7. Zombies
8. Feel Something (Interlude)
9. State Of Mushroom
10. The One
11. Antidote
12. Oy
13. Forever Last ft. Gomey
14. Know Too Much
15. Lose My Mind
ABOUT DVBBS – Few producers have risen to the top in the electronic music scene as quickly as DVBBS, who captured the industry's attention with hits like 'Tsunami', 'IDWK', and 'Not Going Home', 'GOMF', and 'Tinted Eyes'. The Canadian brothers Alex and Christopher have been continuously cultivating their sound since their debut in 2012 and have racked up an impressive display of collaborations with renowned names from diverse musical backgrounds. From Wiz Khalifa, Blackbear, 24KGoldn, Quinn XCII, Dimitri Vegas & Like Mike, Roy Woods, and YBN Nahmir, DVBBS continue to prove there's nothing they can't accomplish. The brothers have played everywhere from Lollapalooza to Tomorrowland, and have also been busy in the studio during the global pandemic.