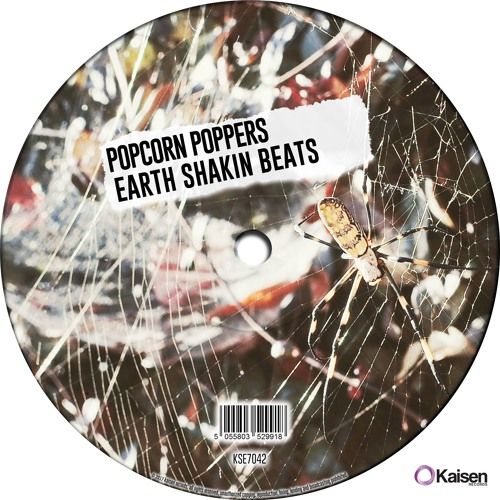 Popcorn Poppers - Earth Shaking Beats
Once again, another smashing release on Kaisen Records from the masterful duo Popcorn Poppers with 'Earth Shakin Beats'. The duo have yet again selected a groovy guitar sample looped over thumping kicks and bass, merged with a soulful female vocal that has been sampled and chopped to perfection, delivering vast quantities of energy – it is safe to say 'Earth Shakin Beats' is the perfect summer soundtrack to get you through the last month of the season.
The artist and label pairing of Popcorn Poppers and Kaisen Records has been an unstoppable force this year, with both having collaborated to release massive club bangers, which you sure will have heard around the decks this summer. The Popcorn Poppers have pursued their goal of securing positive and happy vibes on this one. Having previous releases on labels such as PornoStar Records and InStereo Recordings, and of course Kaisen Records, they are not going away any time soon!
Available on Beatport
https://www.beatport.com/release/earth-shakin-beats/2075763
Popcorn Poppers Online
https://www.facebook.com/Popcorn-Poppers-127828731086606
Kaisen Records Online
http://www.kaisenrecords.com
http://www.facebook.com/kaisenrecords
http://www.twitter.com/KaisenRecords
http://www.soundcloud.com/kaisen-records