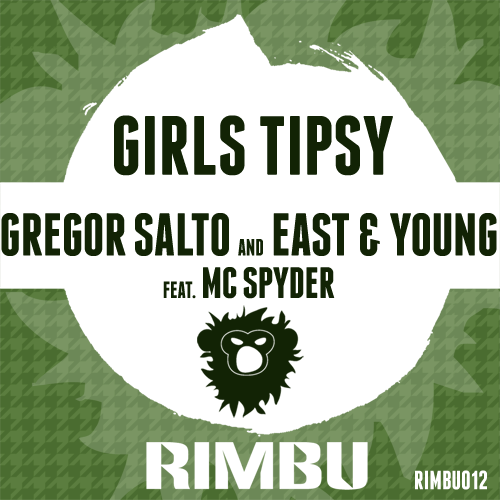 East & Young + Gregor Salto Ft. MC Spyder – Girls Tipsy
Their bio tells us that the duo "are purveyors of a sound that is rooted firmly in the big room/progressive sound, but also draws on influences from far and wide" and if you were going to describe the sound projected by their latest release – a monster of a collaboration with Grammy Award-nominated Dutch legend, Gregor Salto, and featuring the vocals of MC Spyder – you couldn't get much more on point than that.
East & Young have been pushing the very boundaries that they helped created with their fresh take on the progressive house sound and with Girls Tipsy, they've hit the nail on the head drawing on the perfect combination of full-on dance floor destruction, dancehall vocals and cool, Tarantino-inspired guitar work.
Sounds impossible, right?
Well, considering Diplo, Bingo Players, Disco Fries, Futuristic Polar Bears, Danny Howard and Mastiksoul are all spinning the track, it would appear that between them, East & Young and Gregor Salto have performed some kind of audio alchemy and have not only produced one of the summer's biggest tracks yet, they've knocked the competition out of the park.