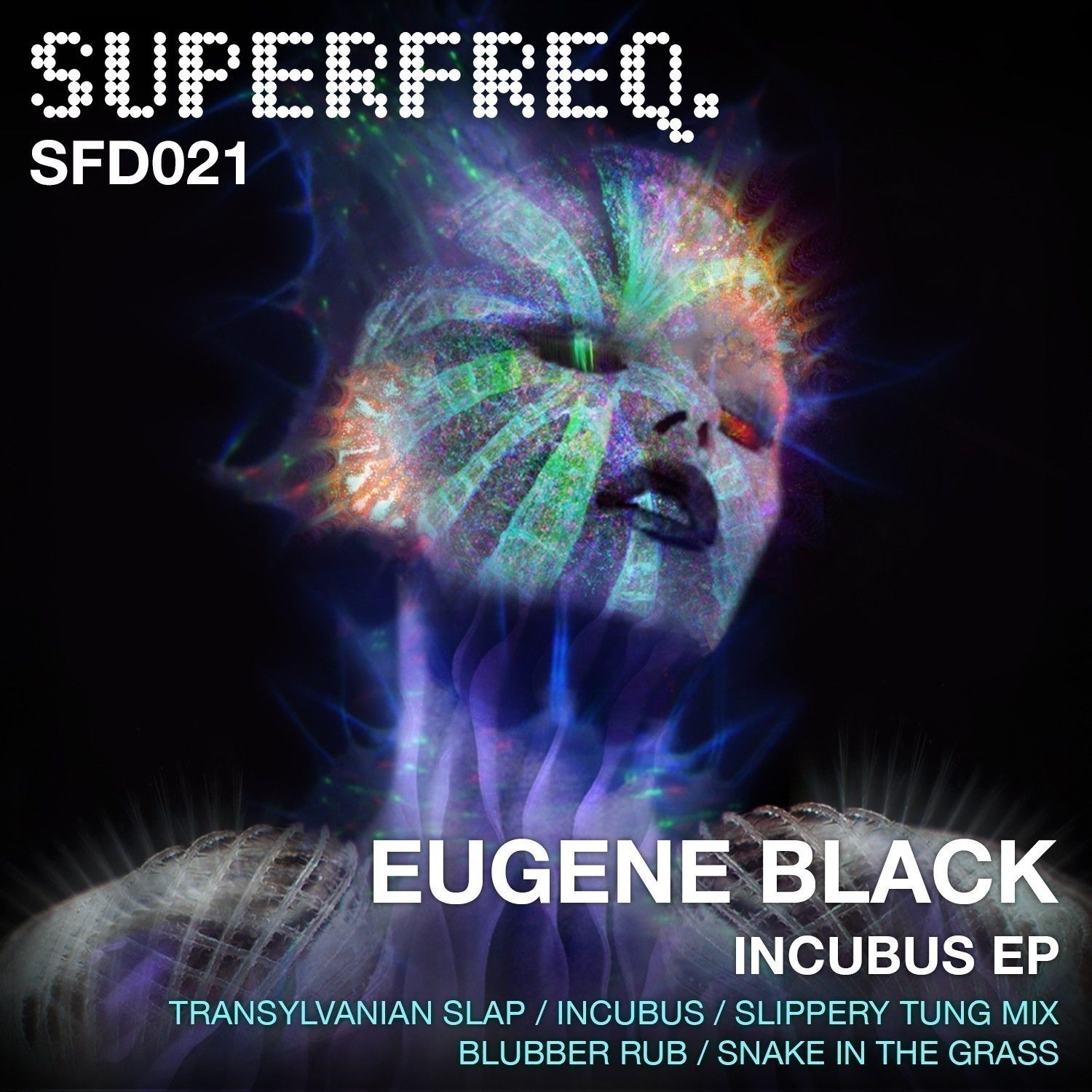 Eugene Black – Incubus EP
Clink Street legend Paul Rip aka Eugene Black is finally back with a five-track EP 'Incubus' out on Superfreq this August.

Paul Rip aka Eugene Black can quite easily be dubbed as the man responsible for underground rave culture, as we know it today. Back in 1988 Rip ran the infamous RIP parties at Clink Street Prison with equally infamous residents Mr. C, Eddie Richards and Colin Faver. It was the Clink Street parties from RIP along with Zoo and A-Transmission that inspired the famous M25 Orbital raves that were behind the eventual acid house explosion which pushed rave culture into the minds of the many and kick started the second summer of love.
Pioneering party starter is certainly not all Rip can be commended for as co-founder of Plink Plonk Records beside long time friend and Superfreq head honcho Mr. C. along with an impressive recording career producing under various monikers such as Krypto, Underground Science with Hijacker and of course Somanbulist with Mr. C.
After a lengthy hiatus travelling the world and engrossing himself in art, design, photography and engineering Rip returns to his musical roots under his new project 'Eugene Black'. The project came about as a product of myth and imagination merged with the idea of silent horror cinema and the black arts, directly influenced by FW Murnau's 1922 masterpiece 'Nosferatu' – an adaption of Bram Stoker's 'Dracula'.
EP opener 'Transylvanian Slap' is a robust and infectious off kilter cut, sublimely peppered with female intonations, alternating percussion and a deviating 303 line while title track 'Incubus' is a somewhat smoother affair with submerged bass tones, harsh synth lines and a catchy hook that seamlessly captures the tone of those understated after hour moments.
The additional mixes from Rip all deliver an extra edge to the EP, the first of which, 'Slippery Tung' drew major influence from old school electro and wastes no time with a planetary assault on the senses through punchy distorted synths and weighty kicks. The 'Blubber Rub' mix is a dubbier take on things and combines prolonged atmospherics with tumbling drum patterns and rolling bass to dish up a dynamic fourth track while 'Snake In The Grass' strips everything back to whirring modulations, suppressed tones and soft subtle drums for an elemental final offering.

Eugene Black 'Incubus' is out on Superfreq 18th August 2014.