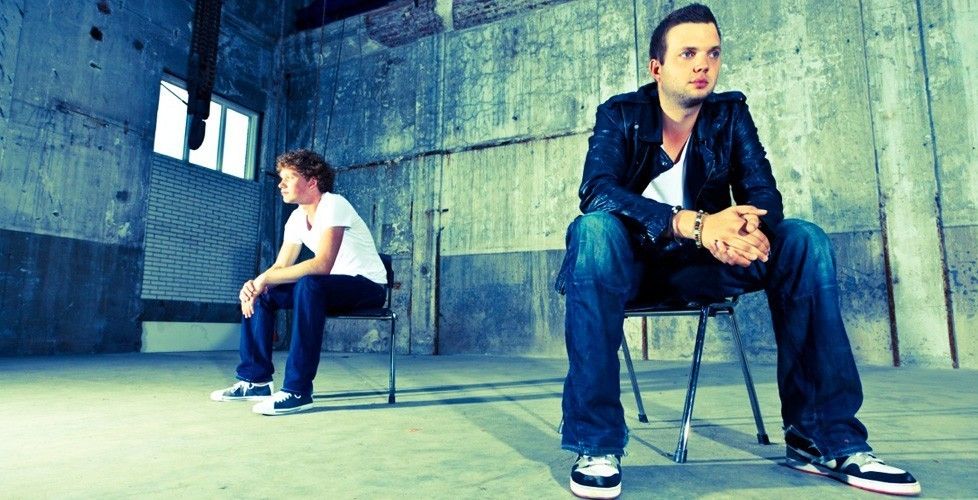 East & Young spill the beans on their John Legend remix
Dutch duo, East & Young, are showing people a thing or two right now about how house music ought to be done; they've also got a rather generous side and have decided to offer up their latest production for free. Zilch. Gratis. Nowt. They've taken the one and only John Legend's 'All Of Me' pulled it to pieces and then put it back together with a distinctly recognisable East & Young flavour. With the tune (and John's voice) still ringing in our ears, we caught up with the guys to find out just how the track came to be…
Hi guys! For those not in the know – give us a quick East & Young update!
Hi! We are Marc van Oosterbaan & Ivo de Jong also known as ''East & Young''.
We were both born and raised in The Netherlands and we met each other during the intake at the music conservatory in Holland. Our first school project was actually our first single called ''Reveal'' which was released on Spinnin' – we've also had releases on Defected, Fly Eye, CR2 and more, and we're currently signed to Ultra / Sony Music where we've released Starting Again and Jupiter…
This John Legend remix is huge – what led you to remixing this awesome track?
Well, we are both fan of John Legend's music, he is such a talented artist. We fell in love with his song ''All Of Me'' so our manager reached out to his people in the states and they gave us the vocal parts, working on the remix was a really natural flow for us as we loved the song and it had really strong melodies which is such an important thing for us and our sound.
Rumour has it that John Legend himself has given it a big 'thumbs up' – was that a bit of a surprise to hear?
Yes it was great to hear that John likes the remix, We tried to add the ''East & Young flavour'' to it but retain the original message and flow of the song.
What has the feedback and reaction been like to the track? Any big names that have popped up?!
The feedback and reaction to the track were just GREAT! The remix already received more than 60,000 plays on our Soundcloud page with some amazing comments! We also received a lot of positive reactions from lots of blogs and forums. We want to thank all the people for the great support!
Do you approach remixes, especially those of famous tracks like John's, in a different way than when you start producing an original East & Young track?
Yes it's definitely a different approach. You start at zero if you start working on an original track. No melodies/ chords/vocals etc. If you work on a remix you already know in which key the track is made and you already got the vocals/chords/melody lines. So for us it's easier and faster to work on a remix then an original – you're totally bouncing off what's already there in the vocal / song.
As seems to be the trend at the moment, you're giving this track away for free – do you think free downloads are essential if you are to succeed in the industry today?
Our main target and goal is to make people happy with our music. It works differently for different artists – sometimes it's nice to give something free back to the people who support our music, but we definitely don't think it should be expected or essential that music is given away for free regularly… We can't dilute the worth of the music, artists spend so many hours perfecting a song or production and often spending a fair amount of money to do so and that also needs to be respected by the fans… They gotta support the artists they love.
Aside from John, which other music Legends do you admire?!
Coldplay, Prince, Michael Jackson, Johnny Cash… The list could go on but there's a few that spring to mind straight away.
And finally, what else can we expect to see / hear from East & young in the near future?
You can expect a LOT from us in the future! We are currently working on new original material with some great singers and songwriters from all over the world. We are going to spread the East & Young sound worldwide with some great international shows as well! You better be ready for us!
Thanks guys!
Circus Of Life Podcast:
https://soundcloud.com/eastandyoung/circus_of_life_016
For more:
https://www.facebook.com/eastandyoung
https://soundcloud.com/eastandyoung
https://twitter.com/eastandyoung
http://instagram.com/eastandyoung