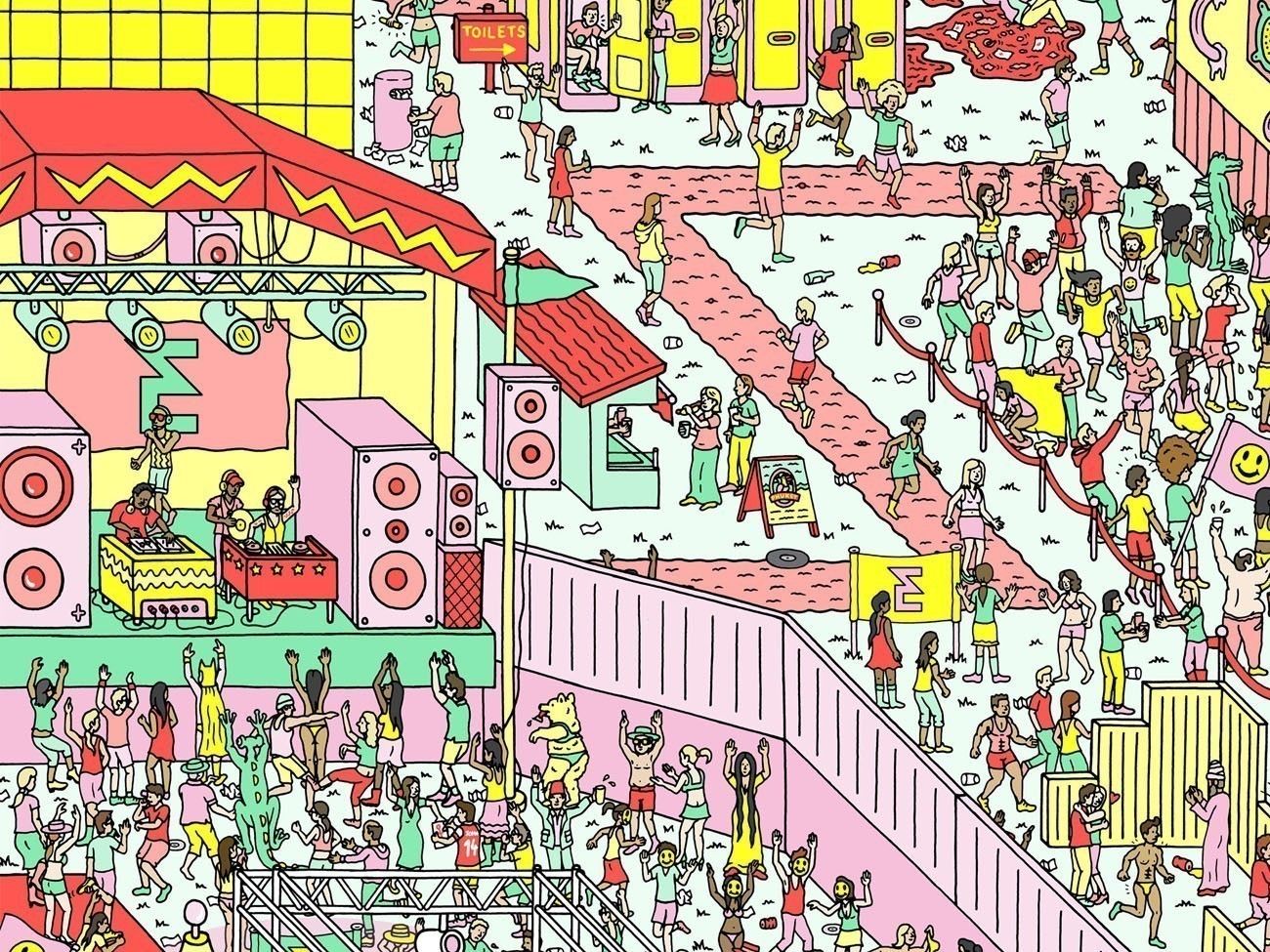 Eastern Electrics Festival 2014
A sprawling musical wonderland, Eastern Electrics Festival incorporates seven stages and invites 10,000 revellers and a host of international talent to join the all-day spectacular at !Hatfield House on Saturday August 2nd.
Talent from all spectrums of the underground join the jam-packed lineup: Frenchman Agoria heads to the Rinse stage with his blend of jazz-infused techno, joining Daniel Avery, Dense & Pika, Loefah, Route 94 and Tom Shorterz on the RC1 Soundsystem. And the lineup for the Red Bull Studios Live stage is revealed, with Hot Natured and Infinity Ink member Ali Love playing a live festival exclusive, up-and-coming soulful DJ Catching Flies, and Chicago's own Derrick Carter who brings his vocal-led soulful vibes, plus boundary-defying fusionist Mumdance joins bass figurehead Pinch for a back-to-back set, and London house head T.Williams and underground house duo Waze & Odyssey join.
Eastern Electrics Festival will be a masterclass in summer festival magic. Catch dark electronica from Monika Kruse, trademark bass from Art Department, soulful sounds from Kerri Chandler, see revered DJ and remixer Laura Jones, noise adventurer Maxxi Soundsystem and global house export Steve Lawler, BPitch Control head honcho Ellen Allien, mulletover man Geddes, secretsundaze boys Giles Smith and James Priestley, plus cosmic innovator Mano Le Tough and techno selector tINI, Colin Chiddle, Dyed Soundorom, Jack & I, Sonja Moonear and Tania Vulcano and more. The Electric City promises rides, pillow fights, face-painting, liver performances, DJs and the Electric Boo-Dior.
Eastern Electrics Festival will unite party-people from around the country to celebrate an electronic music scene that has never been so diverse, exciting or innovative. Seven stages bring the atmosphere of club culture to the festival field as only it knows how. Born in a warehouse in 2007, Eastern Electrics has grown rapidly into one of the most influential names in UK club culture, and is a brand that always delivers.
easternelectricsfestival.co.uk facebook.com/easternelectric twitter.com/EElectrics
Lineup / Stages (listed alphabetically)
Eastern Electrics Outdoor Main Stage:
Art Department * Kerri Chandler * Laura Jones * Maxxi Soundsystem * Monika Kruse * Steve Lawler !
mulletover in The Switchyard:
Ellen Allien * Geddes * Giles Smith * James Priestley * Mano Le Tough * tINI !
Rinse with the RC1 Soundsystem: Agoria * Daniel Avery * Dense & Pika * Loefah * Route 94 * Tom Shorterz!
Art of Dark in The Igloovision dome: Colin Chiddle * Dyed Soundorom * Jack & I * Sonja Moonear * Tania Vulcano!
Red Bull Studios Live: Ali Love (live festival exclusive) * Catching Flies * Derrick Carter * 
Mumdance b2b Pinch * T.Williams * Waze & Odyssey!
Electric City: Pillow fights * Cabaret * Live performances * DJs * Paint fights * The Electric Boo-Dior * Rides * ! and more…
The Star of EE Pub: Derek Dahlarge * Jordan Mina * Mr.Normski * Ralph Lawson * Ryan O Gorman * 
Shane Watcha * Two and Eight * Waifs and Strays!
KUBICLE hosts VIP – Alice on Acidland: Craig Richards * Death on the Balcony * Itchy Rich b2b DB * Johnny Hunter * Remi Mazet (live) !! * Toni D
Tickets: available from easternelectricsfestival.co.uk
(VIP ticket ensures fast-track entry, dedicated VIP area with DJ sets, chill out zone, bar and boutique food stalls] ! £54.50 Final Release Standard tickets / £79.00 VIP tickets
Tickets also available from residentadvisor.net thephysicalnetwork.com ran-tickets.com