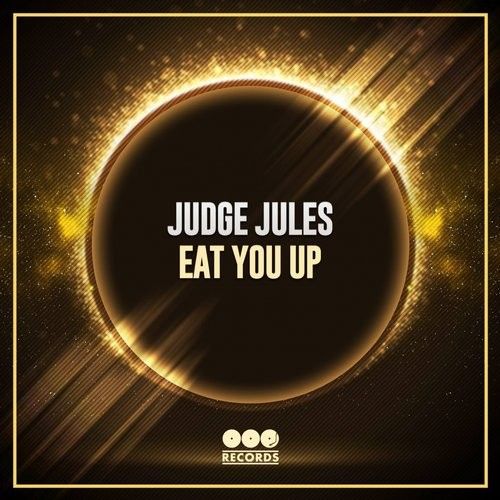 Judge Jules - Eat You Up
Not even six months into the year and already with countless shows under his belt and releases ticked off, the Judge is showing 2016 just why he is considered a master at work. His latest production, 'Eat You Up' encapsulates the energy that Jules has maintained since the early days, an eclectic composition of sounds that he holds close, with an end result that will leave you desperate for more.
Just in time for his return to Eden, Ibiza for a whopping 16th year of Judgement, OOO Recordings put out another triumph from Judge Jules, and after the success of Eat You Up's chart-smashing predecessor 'With a Song' – who could blame them?
After already being championed by Blasterjaxx, there's no question that the dance music connoisseur can easily demonstrate his ability to produce hard-hitting dance tracks over and over again.
'Eat You Up' is a very fitting title for a record that simply swallows you up whole. The sheer aggression of the groove will have you reminiscing the 90's trance era, a solid backbone that gets you ready for what's in store.
An array of sharp, stabbing samples and vocals will certainly keep you on your toes, as the progressive, beefy synths make you want to put both hands in the air and punch towards the ceiling.
The Judge sentences you to 5 minutes of bass, beats and beyond, how does the listener plead?

Judge Jules
http://www.facebook.com/judgejules
http://www.twitter.com/realjudgejules
https://soundcloud.com/judge-jules-