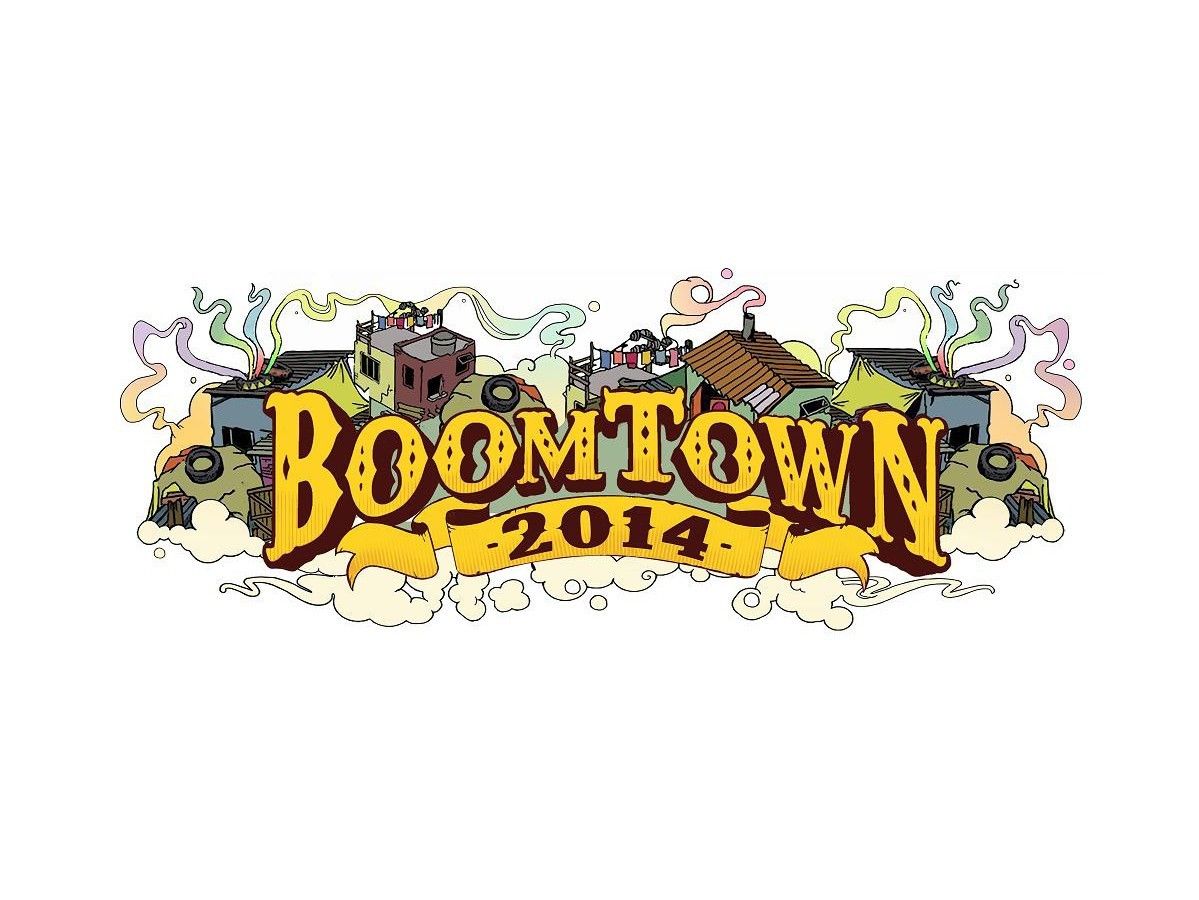 Eats Everything & More Added To Boomtown 2014
The guys at Boomtown are not holding back on heavyweights this year as they reinforce their already extensive lineup with a new wave of some of the hottest spinners on the planet. Moving from strength to strength, Boomtown Fair has continued to earn an army of crazed fans that span every genre of music imaginable. Compiling a truly diverse line-up of sounds and cultures could prove a fatal risk for some promoters, but the Boomtown family has sculpted a delightful smorgasbord of styles that covers every sub culture comprehensively. With every festival that passes, the praises continue to flow in and the numbers continue to rise. If there¹s a festival in the UK that¹s capable of becoming a long-term annual fixture into future ¬ you can put your money on Boomtown.
Eats Everything has swallowed up the whole House music world over the last couple of years since ŒEntrance Song¹ burst onto the circuit back in 2011. Flash forward to 2014 and he¹s one of the most in demand DJs on the planet with no less than three BBC Radio 1 Essential Mix¹s in the bag already. The Dirtybird/Hypercolour don is bounced from continent to continent on a weekly basis and on the weekend of Boomtown (7th-10th August) he¹ll be flying the flag for the House,Bass & Garage movement, which also features the likes of Boddika, Special Request, Friend Within, Kry Wolf and a whole encyclopaedia of names from just about every genre around.
Check out their new video released earlier today to get the full picture of the madness that is Boomtown Fair.
A – Z DJS 2014
2 BAD MICE
ARIES B2B MARCUS VISIONARY FT NAVIGATOR MC
ALTERN 8
AMY BECKER
APHRODITE & JUNIOR RED
ATOMIC DROP
AUDIO
B-SIDE
BIG SWING SOUNDSYSTEM FT HYPEMAN SAGE
BENTON
BENNY PAGE &MC SYE
BLACK SUN EMPIRE
BODDIKA
BONG RA
CAPITOL 1212
[email protected] IN THE [email protected]
CASKI
CASTRO
CAUSE 4 CONCERN
CHICKEN BROTHERS
CHIMPO
CHRIS LIBERATOR
DANNY T & TRADESMAN
DEFUNK
DERW THE DAMAJA
DETEST
DIGITAL NYABINGHI
DJ CHRIS TOFU
DJ CHAMPION
DJR
DJ SWITCH
DJ PRODUCER B2B DEATH MACHINE
DON LETTS
DUBKASM & SOLO BANTON
DUB PHIZIX & STRATEGY
DUB SMUGGLERS
DUTTY INSPECTORS
DUTTY MOONSHINE
ECKLEKTIK MICK
EATS EVERYTHING
ED SOLO
ED WEST & PARLY B
EL-CAMINIO
FRIEND WITHIN
HIGH JON THE CONQUEROR
IRATION STEPPAS
ITCHY & SKRATCHY
JAMIE BERRY
JFB
JINX IN DUB
JUS NOW
JON BONGLY
KAHN & NEEK
KELVIN 373 & GARDNA
KROSSBOW
KRY WOLF
LIONDUB
LIONPULSE
MADAM ELECTRIFIE
MACHINE CODE
MAX POWA & TUFFIST
MELE' & SLICK DON
MR BENN
MUNGO¹S HI-FI FULL SOUND SYSTEM
NICK MANASSEH & BROTHER CULTURE
NORTH BASE
ODJBOX
OMUNIT
OPIUO
OPTIV & BTK
PANACEA
MY NU LENG
POIRIER
PROXY
RAY KEITH & CARASEL MC
ROCKWELL
ROWLAND THE BASTARD
SAM BINGA & REDDERS
SE7EN DEADLY BREAKS
SHEPDOG
SLAMBOREE SOUNDSYSTEM
SLIPMATT & BILLY BUNTER
SPECIAL REQUEST
STANTON WARRIORS
SUB SLAYERS TAKEOVER (KING YOOF & JAY CUNNING)
SWINDLE & ROYAL T
TIM ARISU
THE HEATWAVE
THE ALLERGIES
THE BUSY TWIST
THE TROJAN SOUND SYSTEM
TIPPER
TRINITY LO-FI
TROJAN SOUNDSYTEM
TURNTABLE DUBBERS
UNCLE DUGS
UNIT 137
WORLDS TALLEST DJ
ZED BIAS
Tickets are available now and selling like hotcakes – so get yours as soon as you can:
http://www.boomtownfair.co.uk/tickets
For more on Boomtown
http://www.boomtownfair.co.uk
https://www.facebook.com/boomtownfair1
https://twitter.com/BoomTownFair
https://soundcloud.com/boomtownfair