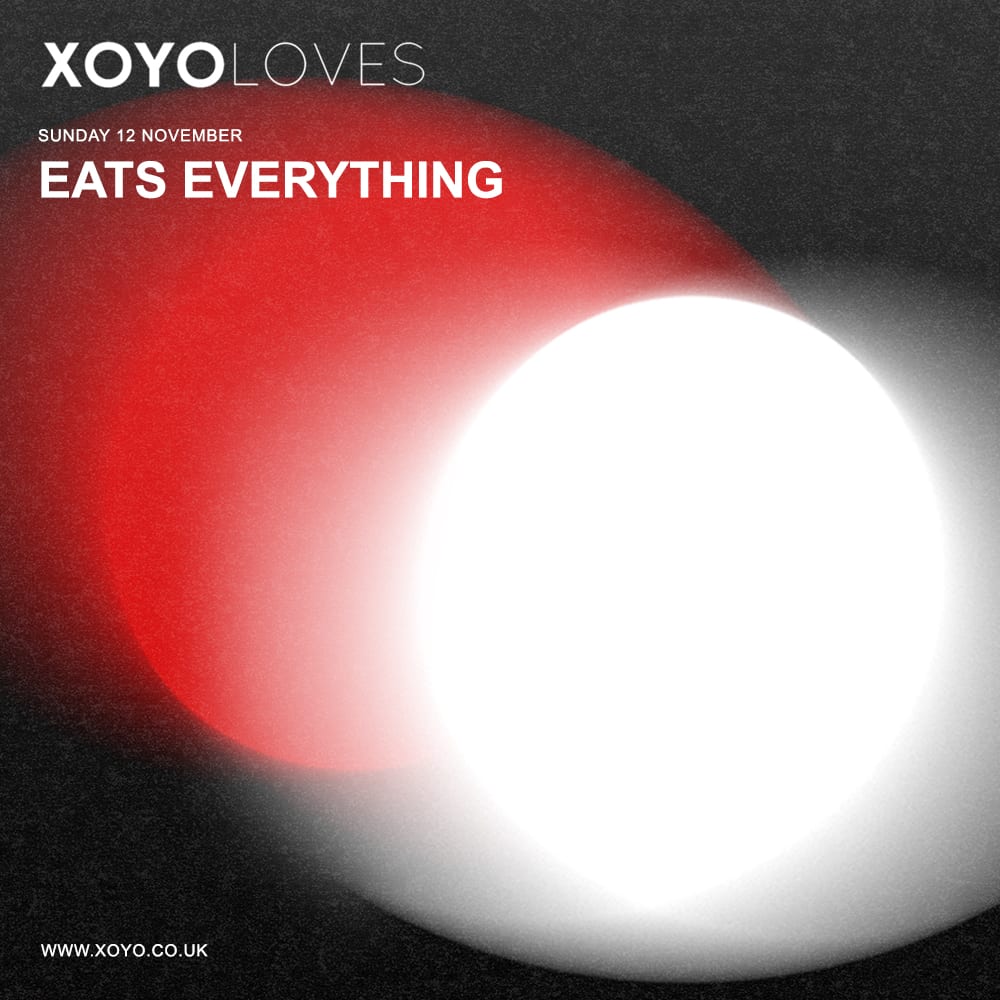 Eats Everything plays XOYO for the first time since his 2014 residency… 
It gives us an enormous amount of pleasure to announce, Eats Everything will return to XOYO for the first time since his 2014 thirteen week residency on November 12th, for an XOYO Loves Sunday session.
Three years since Eats Everything became XOYO's very first talent to take on their now world renowned quarterly residency series, he's risen through the ranks of underground dance music and now sits amongst the elite.
Rupturing onto the scene in 2011 with the fittingly titled 'Entrance song', Eats' rise to fame was far from subtle. From that moment on, he would tour the globe relentlessly, put forth a solid stream of distinctive tracks and nurture his record label, Edible to the point where it now garners worldwide recognition as the go-to imprint for forward-thinking house music of the highest calibre.
Playing all night long at XOYO, we'll see Eats in his finest form, taking you through the full spectrum of his technical abilities as well as the versatility of his selection. If you want to be taken on a journey, Eats Everything is your ultimate guide.
We cannot wait to have him back with us…
'Those three months at XOYO were some of the greatest of my DJ career. Amazing parties, amazing guest DJS, lots of friends, LOTS of nonsense and amazing ravers. I literally can not wait to do it again. So excited' – Eats Everything.
Signup for exclusive presale tickets, available Tuesday 5th September, 10am: http://bit.ly/XOYOLoves-Eats-Everything. Tickets go on general sale, same day at midday.
Date: Sunday 12th November
Time: 6pm – 12am
Price: £5/£8/£13.50
Tickets: bit.ly/XOYOLoves-Eats-Everything
Venue: XOYO, 32 – 37 Cowper Street, EC2A 4AP