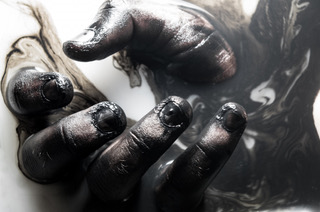 Eclectic songwriter Alan Dweck returns with remaster of album cut 'Before'
Mixing together influences of Progressive, Jazz, and Blues with his instincts as a guitarist and songwriter, London based artist Alan Dweck returns with his anticipated new single – 'Before'. The globe-trotting artist, who has lived everywhere from France to Australia to Hong Kong, brings all that rich experience into his music which has continued to move people throughout the years. From being one of the first Western bands to play in a post-Berlin Wall Eastern Europe to releasing this single, his music only continues to impress and touch people's hearts.
Dweck's 'tribute to some of the great blues and soul songs of the past', invites listeners through a window into the well-travelled life of the artist – unearthing deep and incredibly personal emotion in a way that audiences cannot resist resonating with. Poignant lyrics dance across introspective instrumentals, framing the piece in such a way that allows listeners to form their own images and associations with the work. 'Before' paves the way for a wider album planned for release this year but in the meantime the intricate craft behind the single gives fans more than enough to enjoy.  
"Alan Dweck paints visceral imagery through his music. Narrative driven, at times almost theatrical nod to piano driven cinematic soundscapes and acoustic guitar licks spliced with Progressive, Jazz and Blues. Alan has always pursued a symbiotic combination of the sonic and visual arts."