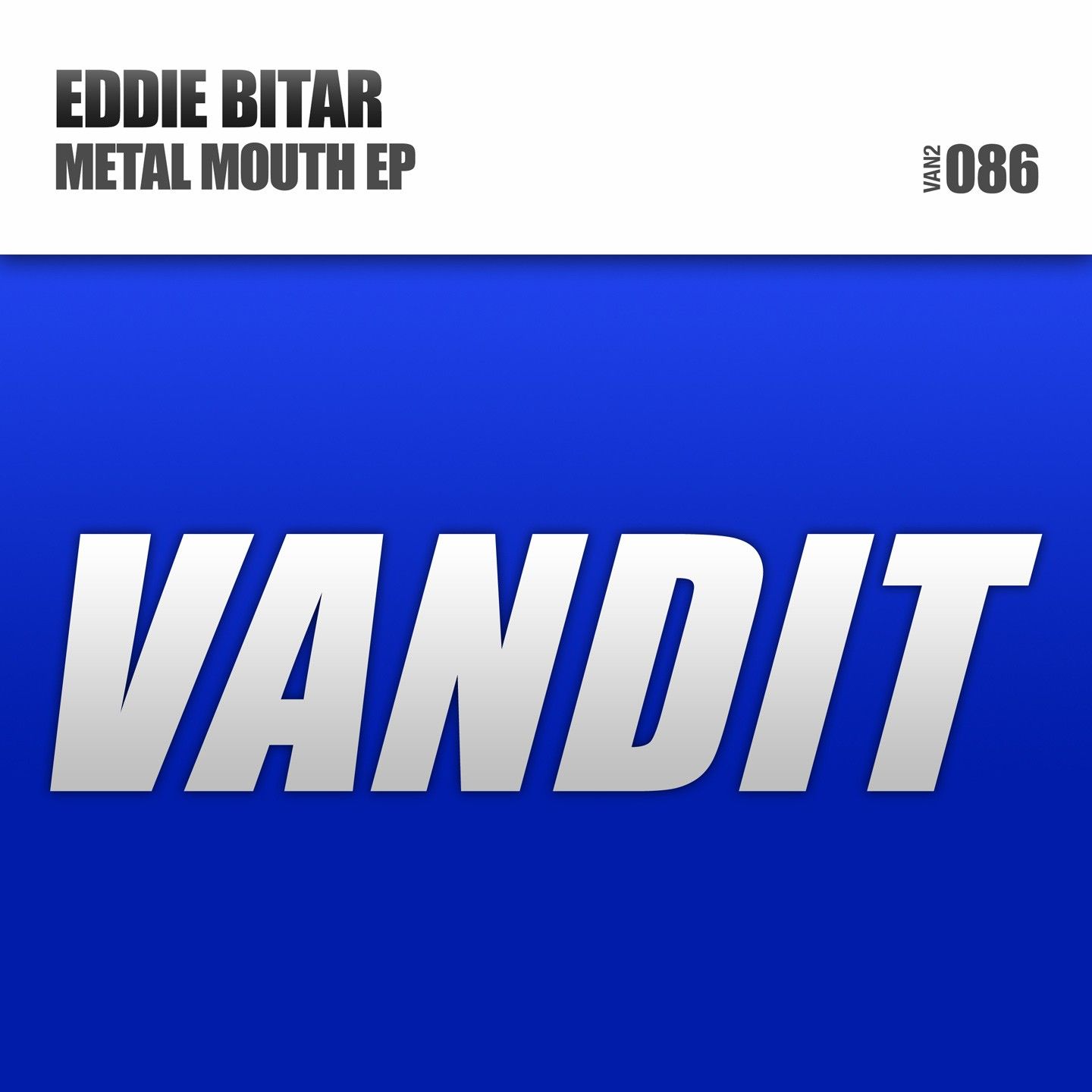 Eddie Bitar – Metal Mouth / Meloque
Putting his 2014 into high gear, Eddie Bitar follows up 'Centipede' (his recent co-pro with Jordan Suckley) with this furious deuce of floor polishers! The young Canadian first made his mark on the VANDIT discography three years ago, with the much spun 'Red Room' and 'Beirut'. Here, in equally energetic fashion, he bares his production teeth with 'Metal Mouth', and alongside Paul Webster drops the mighty 'Meloque'.
Out now through VANDIT – Pick Up Your Copy Here: http://www.beatport.com/release/metal-mouth-ep/1251126
Check the 'Metal Mouth'/'Meloque' out via VANDIT's SoundCloud here: www.soundcloud.com/vanditrecords
After a bit of placid trance-tranquillity today? Probably best look someplace else, 'cos these two aint rolling over to get their belly rubbed!! 'Metal Mouth' flashes its steely chops early with hard claps, speaker-shake timbale percussion, white water bass and hard cranking Goa-esque 303. Shuttling its increasingly psy-ish FX left and right, it arpeggiates its synths notes, creating one badass updraft.
For its second track, Eddie does a studio connect with Ireland's Paul Webster, who joins him for 'Meloque'. Prowling acid meet fast-engaging sub melodies and big striking major chords for a testosterone trancer, which flanges, phases & filters… but won't forgive! Warn ya bass-bins well in advance, 'Metal Mouth' & 'Meloque' are out Feb 24th!
Tracklist:
01: Metal Mouth
02: Meloque
www.eddiebitar.com
www.facebook.com/eddiebitar
www.twitter.com/eddiebitar
www.mixcloud.com/eddiebitar
www.vandit.com
www.soundcloud.com/vanditrecords