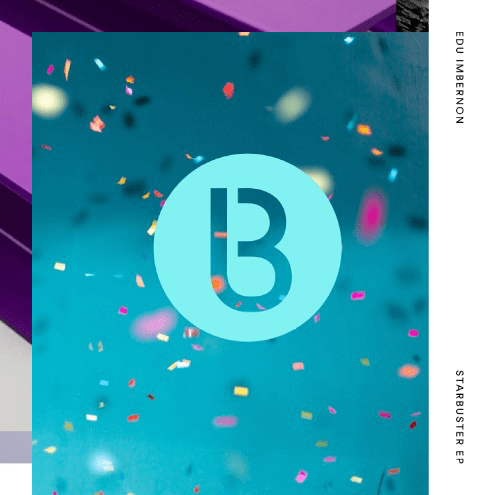 Edu Imbernon – Starbuster EP
Edu Imbernon, the masterful Valencian soul stirrer, makes his highly anticipated return to Bedrock with his 3-track 'Starbuster EP'. Edu is a unique force within the field of driving melodic, emotive, energetic electronic music. As a multi-tasking DJ, producer, remixer, label boss and event promoter, his global reputation stands as testament to an artist at the top of his game. The 'Starbuster EP'is an exceptional exhilarating ride, featuring timeless music with a focus on the future and a nod to the past.
Title track, 'Starbuster', blends hypnotic melodious layers to perfection over an incessant linear groove with flourishes galore. The swirling arrangement drops to a glorious spine-tingling breakdown mid-way before soaring once more towards the heavens. The contrasting staccato groove of 'Concorde'is no less enthralling, topped with looped melodies and yet another wonderfully structured breakdown as the track flies along with astounding poise and passion. 'Flightmode'is a perfect finale – from its muted intro to its unfurling rhythmic and melodic elements it grows steadily, tugging at heartstrings, its emotive splendour masterfully revealed.
Edu Imbernon has carved out his unique style and sound by focusing on song-craft that is all his own, writing and producing with live instruments alongside electronics and synthesised sounds. Alongside this, his truly global touring schedule: over 30 countries across 5 continents, with stand out sets at the world's finest festivals (such as Sonar, Tomorrowland, Coachella), its finest clubs and at the original home of dance music with consecutive Space Ibiza residencies before its closure. In addition, his Fayer and Eklektisch labels and his Fayer event series are renowned and loved for both their unique style and vision. Perhaps most amazing, is that despite such a long list of achievements thus far in his career, this visionary Spaniard is still somehow in his twenties!
Edu Imbernon Info:
https://twitter.com/eduimbernon
https://facebook.com/imbernonmusic
https://soundcloud.com/imbernonmusic
https://www.instagram.com/eduimbernon
Bedrock Info: 
https://soundcloud.com/john-digweed
https://www.facebook.com/djjohndigweed
https://www.youtube.com/user/bedrocktransitions/videos
https://www.beatport.com/label/bedrock-records/63
https://www.facebook.com/bedrockrecords
https://soundcloud.com/bedrock_rec