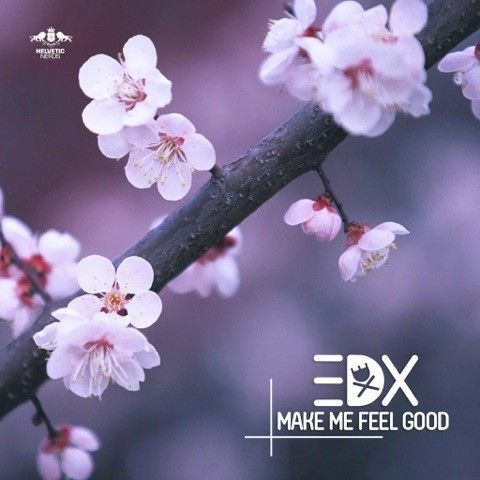 EDX – Make Me Feel Good
Having kicked off summer in style with the beautifully melodic track 'Breathin', EDX returns for his new release 'Make Me Feel Good,' out through Enormous Tunes on the 14th July.
'Make Me Feel Good' provides a sunshine-fuelled vibe with its nu-disco beat accompanied by the cool sounds of an electric guitar, a tranquil foundation oozing positivity. With a punchy bassline, smooth, soulful vocals and a tribal inspired drum beat, 'Make Me Feel Good' is an idyllic beach party soundtrack.
Coming through on Enormous Tunes, the new track joins a steady output of masterful productions by EDX, a.k.a. Maurizio Colella. With a string of exceptional releases already under his belt for 2014, which saw 'Cool You Off' heavily featured in the top 10 Beatport Deep House Chart. With other notable remixes such as 'Back There' and more recently 'Breathin', EDX continues to further his already prolific career.
Moving forward with a modern touch of production, EDX has made a name for himself in the international dance music scene, headlining the world's finest clubs and festivals to crowds in excess of 60,000 – from Miami to Los Angeles, Las Vegas, New York, all the way to Sydney. With the summer season imminent, EDX has delivered some of the most in-demand tracks of the moment and will undoubtedly continue to reach and impress the most demanding audiences around the world.