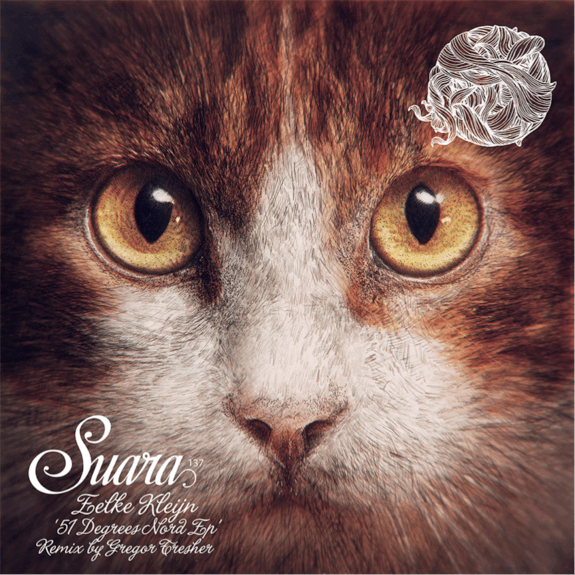 EELKE KLEIJN – 51 DEGREES NORD
Riding off a wave of successful recent releases, Eelke Kleijn is back once again with his sensational new EP '51 Degrees Nord'. Released on the much-celebrated Suara imprint and loaded up with 2 original new tracks as well as a remix by legendary German producer Gregor Tresher, the record has already seen adoration from renowned DJs such as Mark Knight, John Digweed and Eric Prydz and is well on its way to receiving the global plays and praise it deserves.

Throughout his illustrious career, Eelke has been responsible for a distinctly diverse array of electrifying records. Having recently received huge praise for his incredible remix of Chicco Secci & Fabio's 'Crosses', as well as bringing his summer smash 'Ein Tag Am Strand' to the American audience, Eelke consistently proves his ability to create catchy, deep, house-driven tunes.

Amalgamating all of this and more in '51 Degrees Nord', Eelke displays a harmonious set of intricate sounds that come together to create an inspired melody, packed with his signature sonic flair. Showcasing the Dutchman's mellower side, 'Viernietig' exuberates stunning percussion patterns with a climactic buildup, eventually making the deep rolling bass line the focal point of the track. Closing out the EP, German kingpin Gregor Tresher gives '51 Degrees Nord' a full sprinkling of ambient techno magic.
As a thirst for deeper sounds continues to grow within the global dance music trend, Eelke Kleijn's popularity is becoming ever popular with each new release. Between rigorously generating remarkable records and touring across Europe and the United States, it's looking set to be an exhilarating summer for Eelke Kleijn.
Eelke Kleijn – Summer Tour Dates
6/27 – Lotus Club, Rosario, Argentina
6/28 – Pacha, Bueno Aires, Argentina
7/5 – Sensation (VIP), Amsterdam Arena, Amsterdam, Netherlands
7/5 – Parade, Den Bosch, Netherlands
7/20 – OutsiderZ, Opqijk, Belgium
8/2 – Factory 010, Maassilo, Rotterdam, Netherlands
8/9 – Harlot, San Francisco, United States
8/10 – The Standard, Los Angeles, United States
8/15 – Verboten, New York, United States
8/16 – Boat Party, Toronto, Canada
9/19 – The Cat & Dog, Tel Aviv, Israel
9/20 – House Bug, Navan, Ireland
9/26 – Ritter Buzke, Berlin, Germany