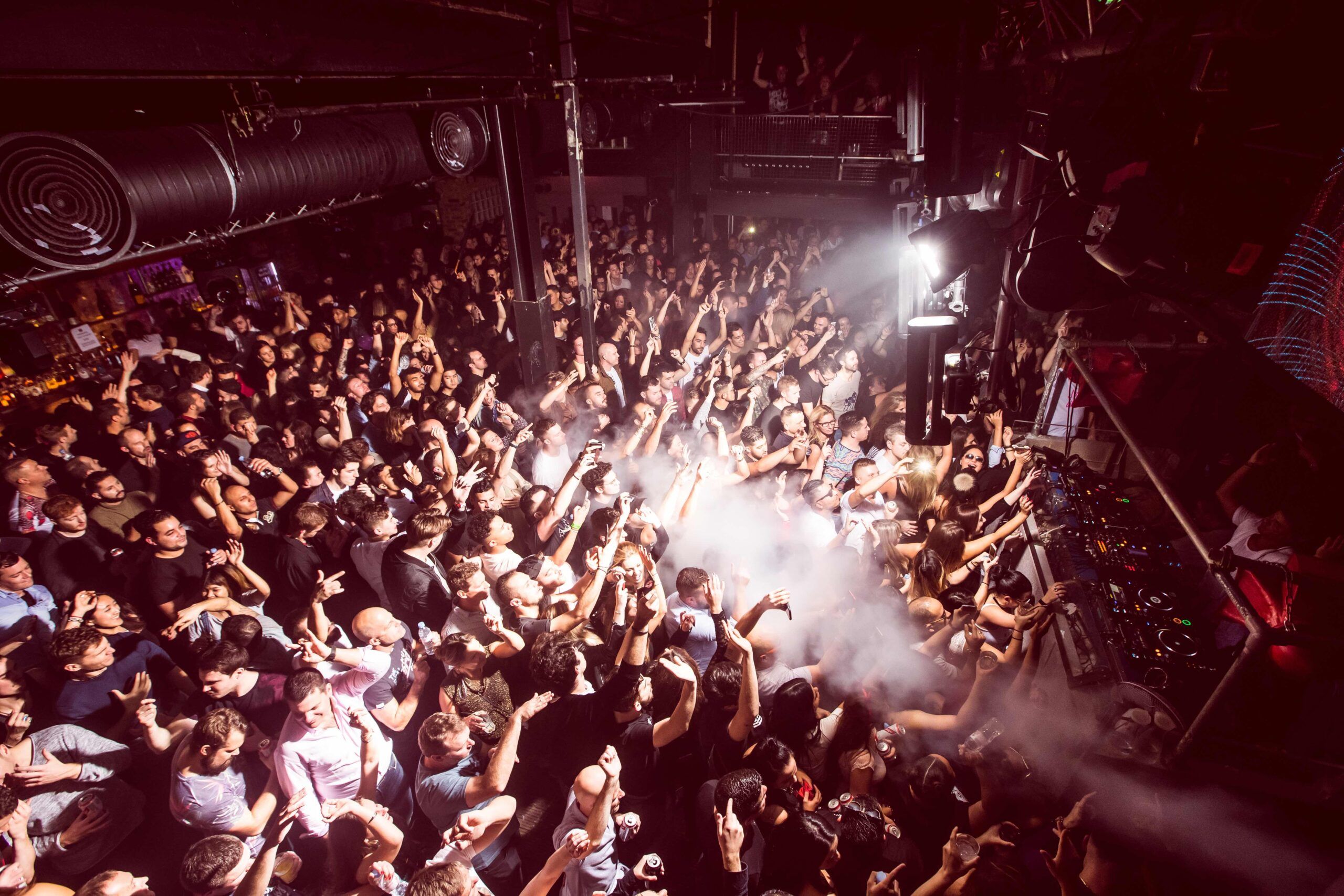 Egg London Announces Its Spring Season…
Egg London announces its Spring Season booking schedule, running from now until the club's Birthday Weekend on May 5th and 6th.
Constantly evolving after its most successful year to date – hosting events such as Cocoon (with Sven Våth), Berlin Berlin, Amnesia and Unusual Suspects – over the next five months Egg London offers a diverse and scene-shaping cast of UK and international headliners.
With the introduction of a new ground floor Main Room, new Mezzanine seated area above and around the DJ booth, and one of the best sound systems from Flipside in every room, Egg London's multi-level club space provides a leading platform for some of the world's most forward-thinking labels, DJs, festivals and clubs. Watch this space for announcements of an International Tour series too.
January sees Dense & Pika's debut at Familia on the 14th with the first Berlin Berlin party of the year the weekend after. Anja Schneider, David Squillace, Rodriguez Jr. and more headline 2017's first DJ Mag Sessions on January 28th whilst Friday's regular Egg Presents party features acts including Latmun, Leftwing & Kody, Lost Frequencies, Tommy Vercetti, OC & Verde, K & K and GW Harrison.
February's Saturday highlights include Boris Brejcha's F*king Serious Showcase on the 4th and Familia's Italia connection with Enrico Sangiuliano, Luigi Madonna and Luca Agnelli on the 11th. Then on the 18th Egg Presents Gregor Tresher, joined by Mark Reeve and Layton Giordani, and on the 25th Sabajaq pits techno against cutting-edge house, welcoming back Pig&Dan and D-Unity alongside Alinka and Hannah Holland. Fridays feature Franky Rizardo, Klangkuenstler and ANOTR on the 3rd with Sonny Fodera's Frequently Flying tour touching down on the 17th.
March kicks off with Toolroom Live on Saturday the 4th presenting Mark Knight, Prok & Fitch, Weiss, Oliver Dollar and more, while Monika Kruse, Ramiro Lopez, Sinisa Tamamovic and Frankyeffe headline Familia the following week. Berlin Berlin returns on the 18th with Markus Suckut, Roman Lindau and Gareth Wild joining Sisyphos residents Jonty Skrufff and Fidelity Kastrow. Friday 10th heralds the debut of Martin Solveig's My House and the 17th welcomes back the man in the golden mask, Claptone, and Tough Love's Get Twisted sessions close the month on March 31st.
April has only four dates announced so far, including D-Vine Sounds with Sam Divine, Grant Nelson, Jess Bays and more on Friday 7th. Saturday 8th's Familia party welcomes Sasha Carassi, The Advent and Paride Saraceni, and the following week Ibiza's latest success story, Unusual Suspects, rolls out a huge line up that features Thomas Melchior, Oliver Huntemann, Maayan Nidam, Janina, Federico Grazzini back to back with Frank Storm, Valentino Kanzyani and Rick Maia.
Celebrating our Birthday on the first weekend of May, Friday the 5th welcomes Erick Morillo all night long and Saturday 6th sees Green Velvet announced as the first of the headliners.
Looking ahead to the first five months of 2017, Egg London's Spring Season welcomes this incredible line up so far:
Fri 20 Jan 2017 / Egg presents: Lost Frequencies
Sat 21 Jan 2017 / Berlin Berlin: Sisyphos Showcase & Berlin All Stars
Fri 27 Jan 2017 / Egg Presents: Leftwing & Kody, Latmun, Tommy Vercetti
Sat 28 Jan 2017 / DJ Mag Sessions: Anja Schneider, Rodriguez Jr., Davide Squillace, Haiku575
Fri 03 Feb 2017 / Egg Presents: Franky Rizardo, Anotr, Klangkuenstler
Sat 04 Feb 2017 / Fcking Serious Label showcase: Boris Brejcha, Denis Bul, Ann Clue & Theydream
Fri 10 Feb 2017 / Egg Presents: TBA
Sat 11 Feb 2017 / Familia: Luigi Madonna, Luca Agnelli, Enrico Sangiuliano
Fri 17 Feb 2017 / Egg presents: Sonny Fodera Frequently Flying Tour, Walker & Royce
Sat 18 Feb 2017 / Egg presents: Gregor Tresher, Mark Reeve, Layton Giordani
Fri, 24 Feb 2017 / Egg Presents: TBA
Sat 25 Feb 2017 / Sabajaq: Pig&Dan, D-Unity, Vinicius Honorio and more
Sat 04 Mar 2017 / Toolroom Live with Mark Knight, Weiss and many more TBA
Fri 10 March / My House with Martin Solveig and more
Sat 11 Mar 2017 / Familia: Monika Kruse, Ramiro Lopez, Sinisa Tamamovic, Frankyeffe
Fri, 17 Mar 2017 / Egg presents: Claptone & more TBA
Sat 18 Mar 2017 / Berlin Berlin: Roman Lindau, Markus Suckut, Gareth Wild
Fri, 07 Apr 2017 / Egg presents D-Vine Sounds: Sam Divine, Grant Nelson, Parris & Lloyd …
Sat 08 Apr 2017 / Familia: Sasha Carassi, The Advent & Paride Saraceni
Sat 15 Apr 2017 / Unusual Suspects Ibiza: Oliver Huntemann, Thomas Melchior, Maayan Nidam, Valentino Kanzyani
Sun 16 Apr 2017 / Promised Land + Funkinyou: Day & Night
May 5th + 6th / Birthday Weekend with Erick Morillo, Green Velvet & more TBA
Egg London residents: Kyle E, The Willers Brothers and Ireen Amnes
There's never been a better time to visit Egg London and please get in touch if you would like to attend one of our events and all info at www.egglondon.co.uk
Soundcloud: https://soundcloud.com/egglondon
Facebook: https://www.facebook.com/eggnightclub/
Instagram: https://www.instagram.com/egg_club_london
Twitter: https://twitter.com/Egg_Club_London
If you've enjoyed visiting Egg London over the last year, please take time to show your appreciation and vote Egg London in DJ MAG's TOP 100 clubs: https://top100clubsvote.djmag.com/