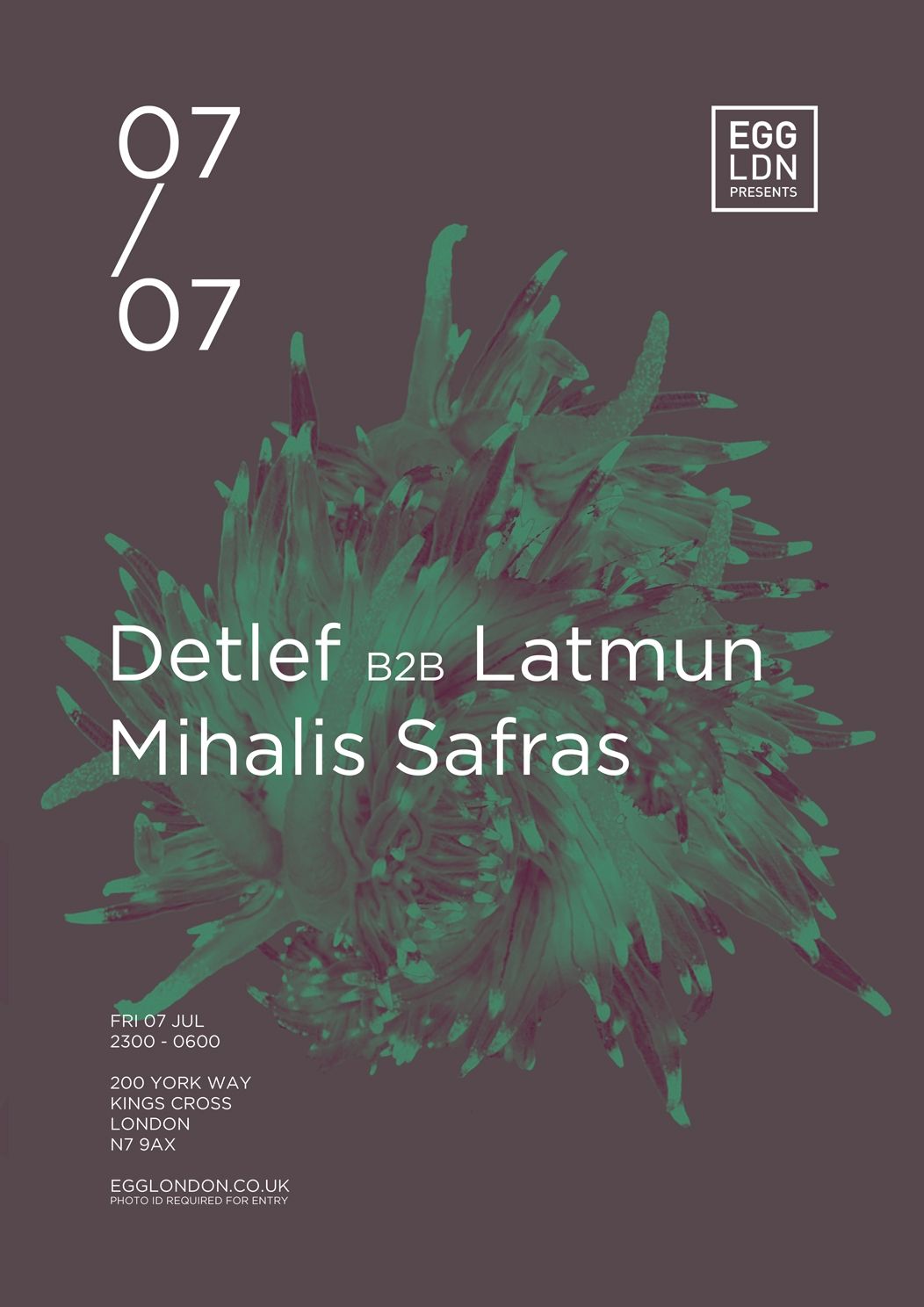 EGG Presents… DETLEF
Greece's Detlef has notched up releases on Hot Creations, Repopulate Mars, Moon Harbour and Edible Beats, as well as being welcomed most recently into the fo
ld of Green Velvet's Relief Records via a collaboration with the label boss, confirming his position as current house music hot property.
Building on a nomination for best newcomer at the 2016 DJ Awards in Ibiza, it's helped sweep him to the top of Beatport's current most successful artists. Mihalis Safras has been releasing quality tech-house for over a decade now – making him one of RA's most charted artists ever – during which time he's also run his own label Material Series, home to the likes of Mark Broom, Italoboyz and The Glitz. His latest release, the Salt-N-Pepa sampling 'Pushit' on Lee Foss' Repopulate Mars adds to a catalogue of celebrated EPs for the likes of Trapez, Great Stuff and Soma.
Honing his craft behind the decks as a resident at Nottingham's famous Stealth club, Latmun, aka Joe Bradley, has since channelled his knowledge of what moves a dance floor into a series of productions that have led to him being snatched up by labels like VIVa and Lost, as well as being asked to remix Green Velvet's seminal 'Flash'. With energy levels set to 11, expect a whirlwind of drums, bass and deftly combined samples, such as on the irresistible 'Def'.