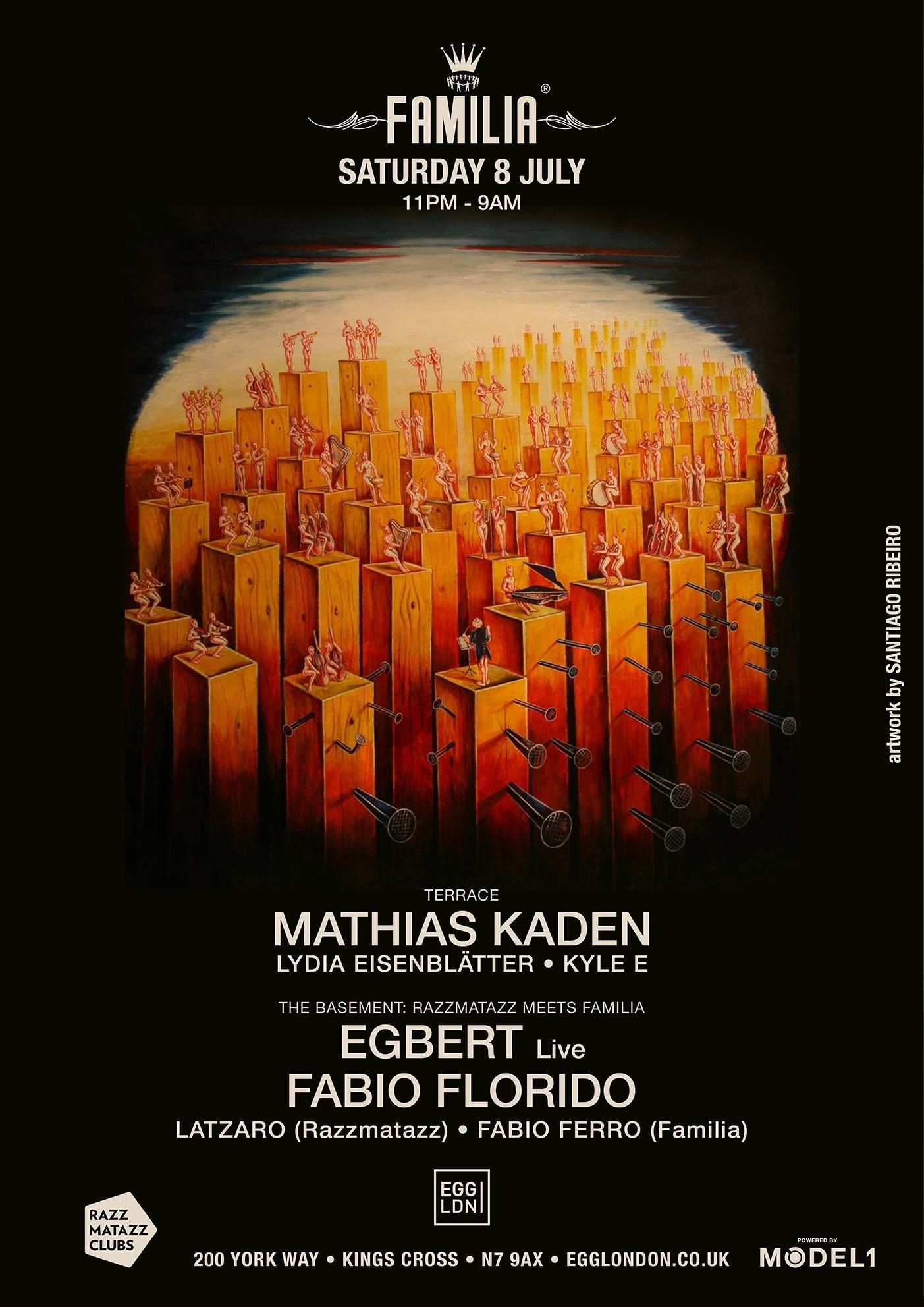 Familia Mathias Kaden (4 Hour Set), Egbert Live, Fabio Florido, Razzmatazz Bcn
8th July sees 3 Familia headliners return to the decks, led by Mathias Kaden who makes his fourth Familia appearance. This year Mathias has released on Hot S
ince 82's Knee Deep In Sound imprint as well as performing at their sell out Printworks show, remixed for DJ Koze, Supernova and Emanuel Satie and signed an EP to Josh Wink's label, which includes a Marco Faraone remix in the package. Well known for his extraordinarily energetic sets and speed of light mixing skills as Mathias is set to take to the decks for a whole four hours of infectious grooves.
Mathias is to be supported by Lydia Eisenblätter from Paracou, a band of DJs formed by Mathias. Familia hosted Paracou back is March 2016, this marking Lydia's second welcome appearance at Egg London.
It's a whole 10 years since Egbert launched his live act. During this time Egbert's played to crowds at Timewarp, Awakenings, Loveland, Music On at Amnesia, Ibiza. Egbert's had his productions released on Drumcode, Gem and Mindshake, his sound always striking a distinct chord. This will be Egbert's fifth show for Familia.
Play Differently ambassador Fabio Florido returns, making his third appearance in London having also played Familia's Off Week event in Barcelona last year. Fabio's recent Timewarp show set the festival alight with his Minus sounds.
Super cool club Razzmatazz from Barcelona co-host, bringing Latzaro with them, added to that, the Familia residents, the ever faithful crowd and the opulent delights await.