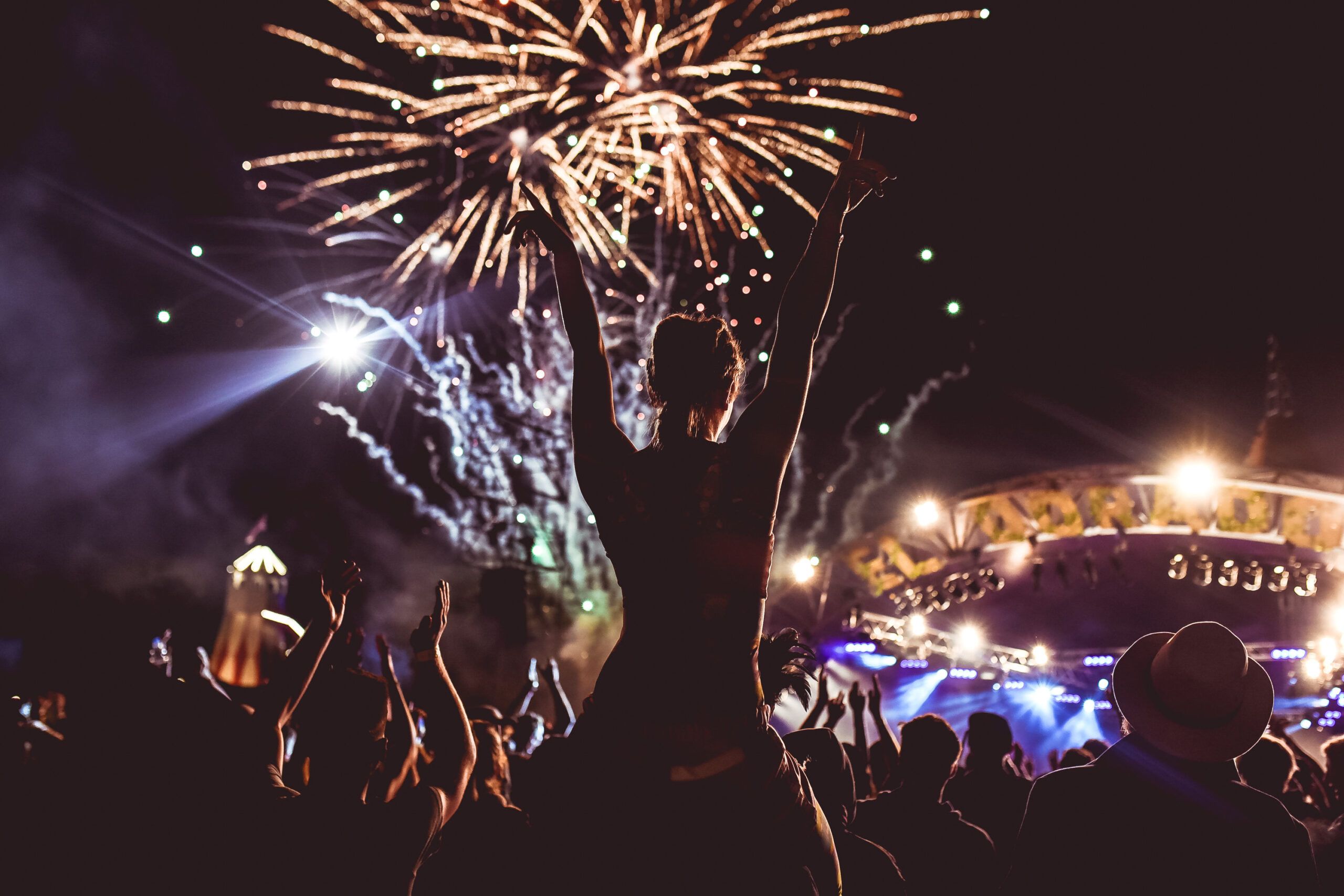 El Dorado Festival Announce Day Splits
El Dorado Festival, from the founders of Cirque Du Soul, is one of the need-to-know new additions to the festival calendar, set in the beautiful 5,000 acre Eastnor Castle. As the festival is fast approaching, El Dorado have released their full day line up splits and released day tickets.
This year El Dorado will see over 90 acts perform across 7 stages, with Groove Armada, AJ Tracey, Goldfish, Zak Abel, SG Lewis, Jax Jones, The Sugarhill Gang, The Hot 8 Brass Band, Bondax, My Nu Leng, Artwork, Redlight, Dusky, TQD, Gentleman's Dub Club and more performing across the weekend.
As well as a tantalising roster of DJs and live acts, El Dorado offers cabaret, comedy, wellbeing, boutique elements and plenty more mischief and mayhem including a B.Y.O Inflatable Party, body painting, fortune tellers, karaoke, blind dating and a pie face showdown, as well as wellness and recovery elements. The programme will be supported by the renowned glitter soaked production and Circus theme that Cirque Du Soul are known for. Expect breathtaking shows from contortionists, acrobats, trapeze artists, fire breathers, and stilt walkers, all under the watchful eye of the El Dorado Ringmaster.
In just four years Cirque Du Soul have made a huge impact with their hugely successful national club night series. They are famed for their parties across the country with shows taking place in Leeds, Newcastle, Cardiff, London, Edinburgh, Nottingham, Liverpool, Bristol and Glasgow. El Dorado is the next step in the experience.
Co-Founder of Cirque Du Soul, Luke Wolfman adds:
"We've received an incredible outpouring of support and are working tirelessly to realise our vision of El Dorado. This year will be even better and bolder"
Nestled at the foot of the Malvern Hills, an officially recognised Area of Outstanding Beauty, El Dorado takes place in the 5,000 acre Eastnor Castle Deer Park, which boasts plenty of lush greenery and a lake.
El Dorado is a place for friends and adventurers to come together, let loose and discover something different to day-to-day life.
Day Line ups for El Dorado festival are as follows…
FRIDAY
THE GARDEN STAGE
Groove Armada (DJ Set)
Jax Jones
Gentleman's Dub Club

CIRQUE DU SOUL
Artful Dodger
Crazy Cousinz
Holy Goof

THE LOST RUINS
Denis Sulta
Dan Shake
Harry Wolfman

THE HOLY BALE
The Heatwave
Son Of Kong
Russ Ryan

SATURDAY
THE GARDEN STAGE
The Hot 8 Brass Band
TheSoundYouNeed Presents:
SG Lewis
Zak Abel
Bondax

CIRQUE DU SOUL
My Nu Leng
Redlight
Weaver Bros

THE LOST RUINS
Dusky
Klose One
Woo & Comfort

THE HOLY BALE
Congo Natty
Channel One
Kenny Ken (Jungle Set)

SUNDAY
THE GARDEN STAGE
The Sugarhill Gang
Goldfish (Live)
The Mouse Outfit

CIRQUE DU SOUL
Shy FX & Stamina MC
AJ Tracey
TQD
THE LOST RUINS
Solardo
Del-30
Felon

THE HOLY BALE
Artwork
Greg Wilson (Extended Disco Set)
TwoGood

FRIENDS & PARTNERS
Arc // The Bakery // Dazed // Cheese On Bread // Crux Bristol // Cubana // Don't Walk, Boogie // Discotek // Freerange // House Of Wax // Ill Behaviour // Jam City // Jive Talk // JuJu Club // One Eyed Events // Pablos // Reach // Shorebitch // Sunshine Soul // Tech-9 // Tesselate
FREAK SHOWS & FLYING ACROBATS
Fire Breathers // Magicians // Contortionists // Acrobats // Stilt Walkers // Circus School // Tiki Warriors // Birds of Paradise // The Enchanted Garden
ARTS & CRAFTS
Comedy Club // Live Poetry // Pottery // Huge Installations // Fireworks // Live Art // The Golden Piano // Fairground Attractions // Body Painting
FUN & GAMES
Space Hopper Circuit // Slip N Vibe Slide // The Ballers Pit // Disney Karaoke // B.Y.O Inflatable Party // Pie Face Showdown // Blind Date // Mass Dance Challenge
FOOD & DRINKS
The Breakfast Club // Smokey Tentacles // Pan N Ice // Mac To The Future // Crabbie Shack // Ank Marvin // Mediterranean Wraps // Lambassadors // Pommarola Pizza // Craft Beers & Cocktails
WELLNESS & RECOVERY
Morning Yoga // Boutique Camping // Hammock Heaven // Sunrise Drum Circle // Mobile Massage Parlour // Morning Cinema // Rave Aerobics W/ Soul Sisters // Sound Healing
@Cirque_Du_Soul
www.facebook.com/eldoradofestival
www.instagram.com/eldorado
www.eldoradofestival.com