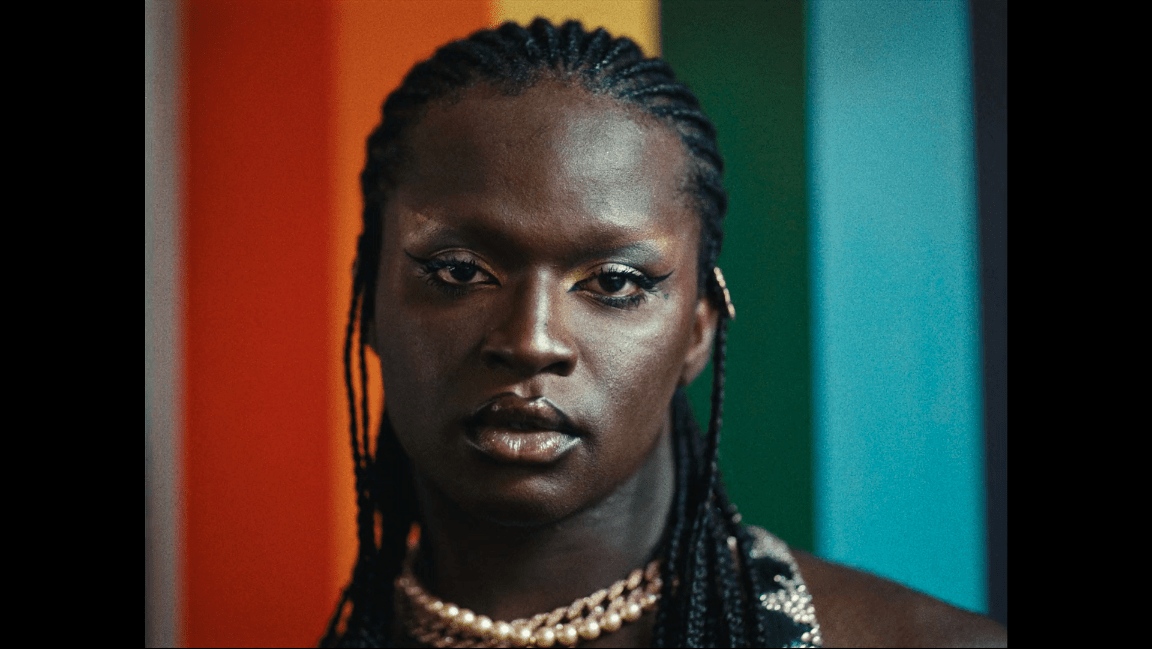 Elderbrook Unveils the Music Video for 'Broken Mirror'
The affecting video was directed by Jordan Rossi and stars multidisciplinary artist Darkwah
It is taken from Elderbrook's newly released Innerlight EP
Elderbrook (he/him), has unveiled the official video for his new single 'Broken Mirror', the focus track from his new EP Innerlight.
Helmed by photographer and Director Jordan Rossi (he/him), in collaboration with multidisciplinary artist and creator Darkwah (they/them), this narrative showcases the issues that Queer people face moving through the world but aren't often acknowledged or spoken about.
Following a day in the life of a Queer performer (played by Darkwah), the audience witnesses with unflinching realism, the aggressions and micro-agressions that impact personal safety and their mental health, through a range of scenes from in the local community to their place of work and what should be deemed as a 'safe space'. Jordan, a fearless, rule-breaking creative who is lauded for his work that often centres around the LGBTQ+ community, has previously collaborated with the likes of Little Mix, The Vamps, Years & Years, Griff, Becky Hill and MNEK.
Jordan comments, "with Queer culture moving into the mainstream you'd think this would be a great time for Queer liberation but actually it's far from it. More than ever before we're put into a box and forced to try and make our Queerness palatable for so many audiences.
As a LGBTQ+ working director and photographer, I'm still excluded from so many conversations and projects which is why it's a privilege to have the opportunity to craft this narrative and film. A big expression of gratitude goes to Elderbrook, his team and the record label who have let us tell this story freely and authentically whilst supporting us at every step of the process."
On the project Darkwah notes, "As soon as I saw the treatment, I knew I wanted to be a part of this project. It's all of the things I've experienced many times over. It's so important that aggressions and microaggressions are spoken about outside of the LGBTQIA+ community. We know these things. We experience them – sometimes at the hands of those in our community but more so by those outside of it.
Having these occurrences shown at this level in conjunction with an artist like Elderbrook, I hope will not only generate more conversation but result in change for the better as people check the ways in which they interact with performers, queer performers and queer people.
I'm incredibly grateful to have been part of this project. I'm super excited for the change it will start to incite."
The 'Broken Mirror' video follows the release of Elderbrook's Innerlight EP on 8th October, a four-track release featuring 'Dominoes' with Louis The Child, 'Innerlight' with Bob Moses, 'Find My Way To You' with Emmit Fenn and focus single 'Broken Mirror,' produced with Kölsch. Known for using his music and videos as an opportunity to drive forward conversations (his Why Do We Shake I The Cold? album and video for 'Something About You' had a big focus on mental health), Elderbrook was keen to extend this to the 'Broken Mirror' video due to its personal lyricism and meaning.
Elderbrook explains, "'Broken Mirror' is about wanting to change yourself. Not knowing what version of you is the right one. Wanting to be all different kinds of people all at the same time and a journey of discovery.'
I loved the treatment and felt it was important to use my platform as a stage to tell this amazing story from Jordan. I really loved how intimately Jordan connected with the meaning of the song and how he really made it his own. Though his experiences are different to mine it shows that the message of this song transcends the experiences of various different stories, in different ways."
The support from Elderbrook and Parlophone marks the start of a number of LGBTQIA+ activations that support the community. These range from Instagram live sessions with Elderbrook sharing his platform again with the likes of Jordan and Darkwah to curated Spotify playlists that highlight emerging Queer musicians to an eventual event at a leading LGBTQIA+ venue with proceeds going towards Mermaids – a charity of Jordan and Darkwah's choice.
Watch the video for 'Broken Mirror' here.
For more information on Jordan Rossi, please visit:
Instagram | Twitter | Facebook | Website
For more information on Darkwah, please visit:
Instagram | Twitter | Facebook
For more information on Elderbrook, please visit:
Instagram | Twitter | Facebook | Spotify