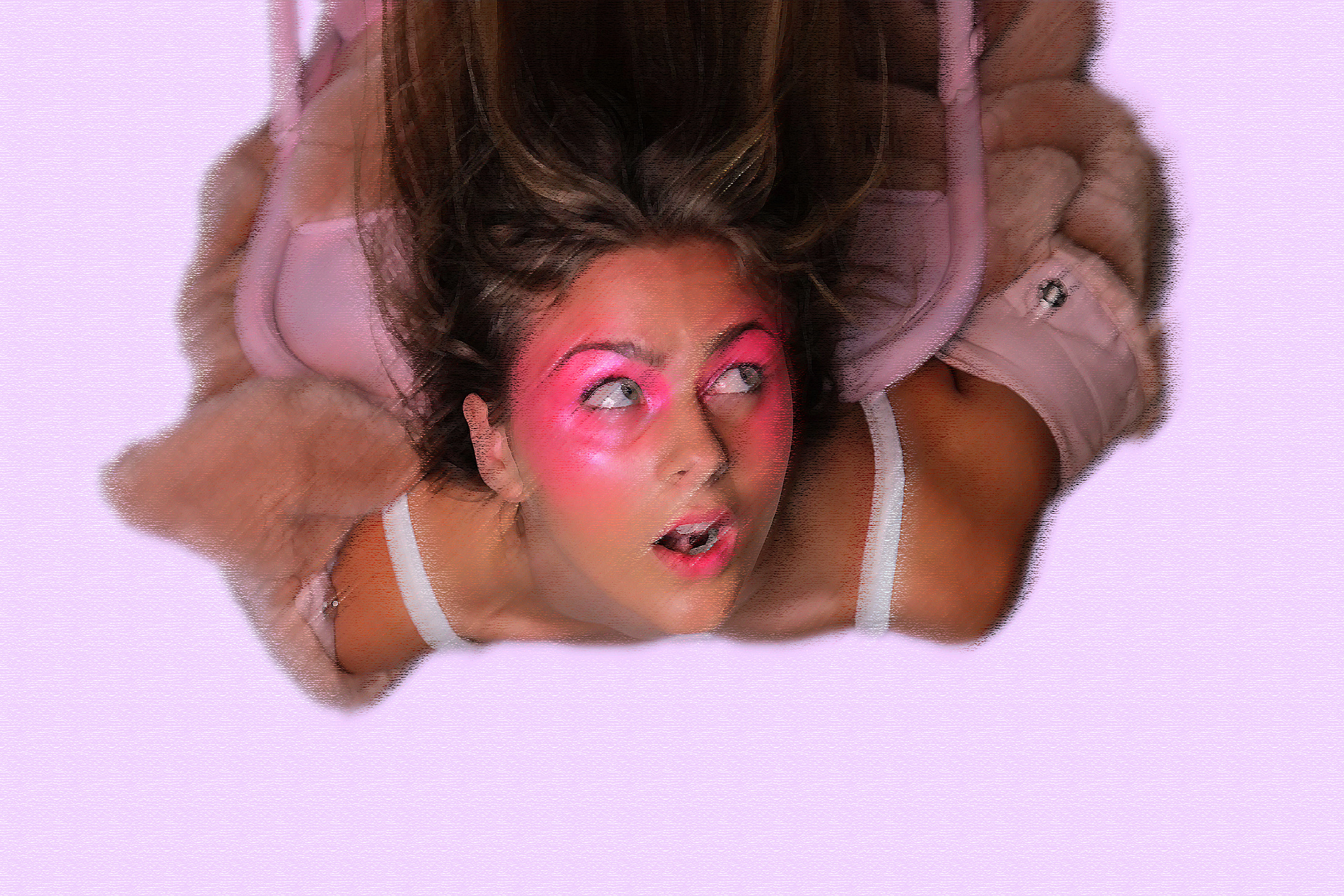 Eleanor Kingston Drops Latest Dark-Pop Banger 'Pink Things'
Pop's newest powerhouse, Eleanor Kingston is challenging the concept of pink in her latest bop 'Pink Things'.
Universally associated with all things 'girly', pink represents the good and the bad aspects of womanhood, and how the archaic expectations of a woman are still prevalent in society today. Eleanor explores this through her lyricism, refusing to allow a man to control how she wants to dress or act, and instead using the 'girly' connotations in her power. Her effortlessly cool vocals entwined with punchy synths and peppy percussion make for the perfect pop recipe, and the gentle touches of piano add a beautiful texture to the melody. 
The video for the track screams early-Noughties girl band, with poster-clad bedrooms and hairbrush singing, whilst also displaying a rebellion against having to enjoy these things, with Eleanor donning black lipstick and bandanas to prove that a woman is much more than just a colour. Speaking on the single, she explains "I'm a tomboy and a girly-girl, I have a dark side and am tired of men telling women who to be. I wrote this song to defy the notion that girls should still only look pretty, that even when we are put down we grow stronger, while pushing our own hopes, dreams, and desires into the spotlight." 
The Utah artist, who has now relocated to Los Angeles alongside her younger brother, artist and collaborator Buppy, has already made significant waves at her tender age of 20 with her debut EP 'Great Kind of Madness, Pt. 1', which eloquently tackles topics such as feminism and female empowerment. With her previous stand out single 'Dedicated to You' seeing streams soar past 400k, the singer-songwriter is destined for big things, and 'Pink Things' looks set to be at the top of everybody's playlists this year.