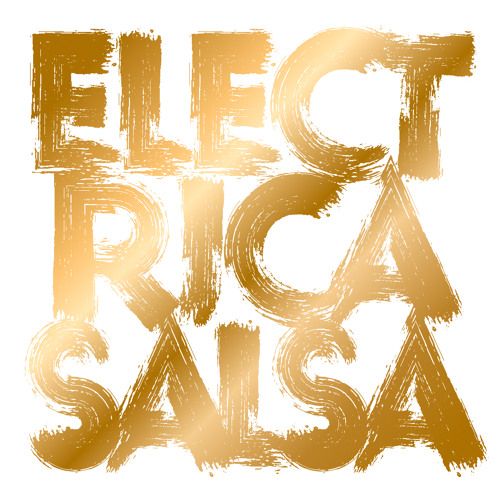 OFF ft. Sven Väth - Electrica Salsa (Henrik Schwarz remix)
German electronic music figurehead and label boss Sven Väth is re-releasing seminal track Electrical Salsa with a remix from Henrik Schwarz. The track will be available to buy as part of a 4-track remix EP, which will be released on Cocoon on the 25th July 2016.
The track was first released back in 1986, when Sven was a 21-year old member of Frankfurt project OFF, alongside Michael Münzing and Luca Anzilotti. 'Electrica Salsa (Baba Baba)' changed the face of electronic music in European pop culture, achieving top three success in France, Austria and Germany at a time when dance music was still regarded as an underground movement from Detroit and Chicago. 30 years later, Sven has enlisted fellow veteran of the German electronic music scene, Henrik Schwarz to rework his acclaimed track.
A dancefloor classic in its own right, Sven's original track is armed with prominent synth melodies, a pulsing bassline and Sven's spoken male vocal track.
Henrik Schwarz adds his diverse musical capabilities into his rendition of 'Electrica Salsa' (Henrik Schwarz Remix). Known for his eclectic musical approach to composition and sound design, he adds l a buzzing bassline and catchy hi-hats to Sven's original male vocal. Most notably, Henrik has recreated the melody of the original with a full orchestral ensemble – as Sven recalls, 'He actually invited a brass group to the studio and recorded them with strings and latin bass, which makes a great modern version".
Sven remembers, "I was most happy about the great success we had with 'Electrica Salsa' in Ibiza and Italy, where we actually made number one… Ibiza was the greatest source of inspiration. We flew down there every year in the eighties, the Island really had a strong influence on us with its eclectic sounds at the times. The Balearic Sound was a mix of Italo Disco, Wave, Funk and African Percussion. We wanted to become part of it – and I still am today! Thirty years on that fire is still glowing and that's the reason why we released new mixes: they are a gift to my fans that have been accompanying me for such a long time."
Väth concludes: "I can only add that I am extremely happy to have been part of this project. It's a classic, after all!"
Tracklist
Electrica Salsa – Henrik Schwarz Dub Version
Electrica Salsa – Henrik Schwarz Remix
Electrica Salsa – Roman Flügel Remix
Electrica Salsa – Henrik Schwarz Radio Edit
Electrica Salsa – Original
About Sven Väth:
Establishing his career in 1982, Sven Väth is known as one of Germany's innovative DJs. His renowned talent has seen him influence and be part of the evolution of the electronic music scene. One of the pioneers of trance music, Sven is known for taking risks in his musical compositions and in his live sets and still to this day he plays vinyl on stage. He created his well known residency, 'Cocoon' in 1999 at Amnesia, Ibiza. Playing every Monday at the revered Ibiza venue, Sven enlists the best talent to play alongside him to a crowd of 80,000 partygoers. Cocoon has continued to expand into an events agency and record label.
For more information on Sven Väth, please visit:
http://www.cocoon.net/svenvath
https://www.facebook.com/svenvaethofficial
https://twitter.com/svenvaeth