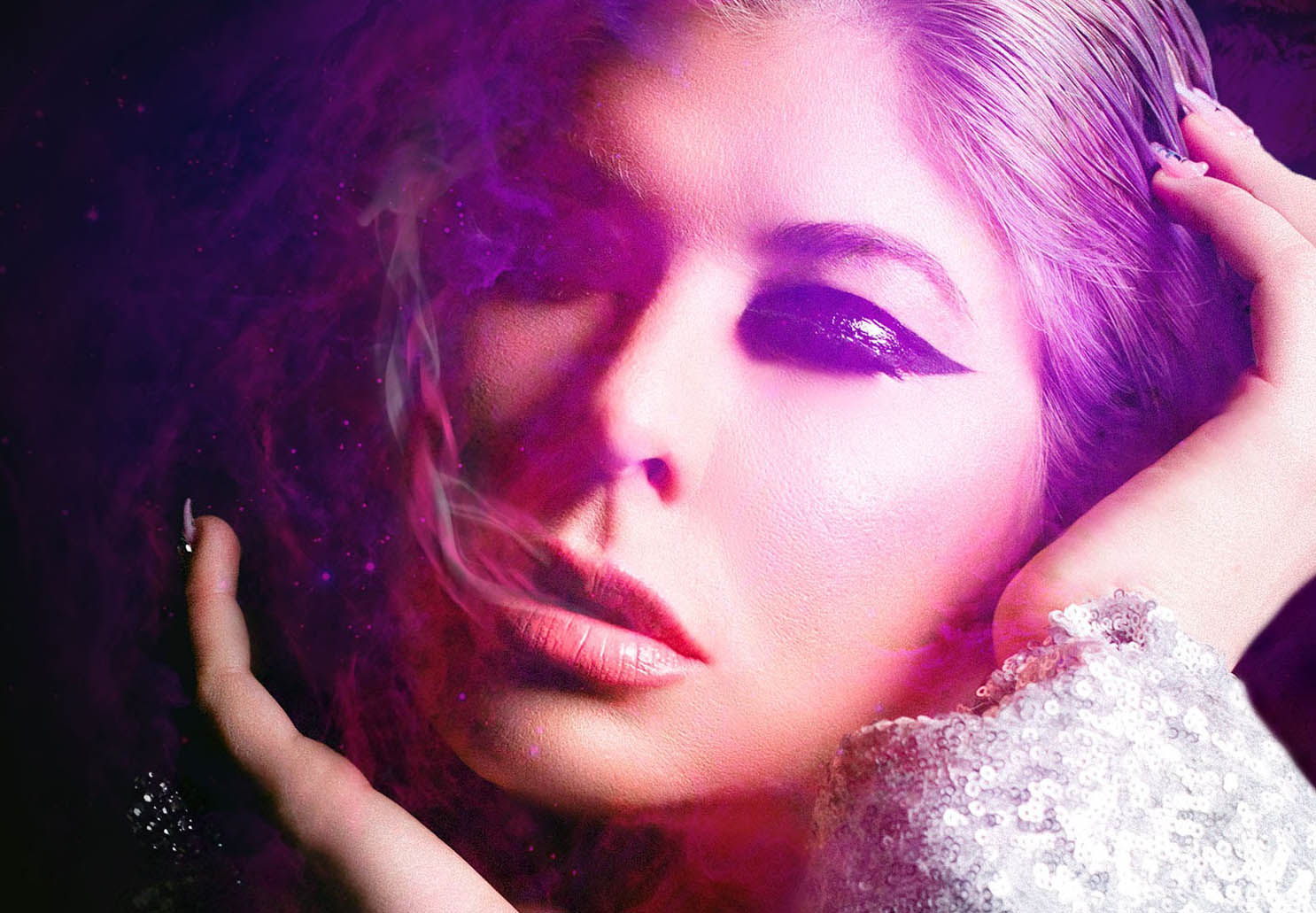 Electro pop LGBTQI artist Layke unveils the video to new single 'Going Out On A High'
Layke is a ground-breaking artist that delights in pushing boundaries both musically and in her socio-political beliefs. She believes in freedom of expression and 'going beyond' societal norms. This star on the rise, complete with signature lavender hair, sees it as her life's work to help others find their voice and live unapologetically. This could not be more relevant than in these tumultuous times where people are polarised, and human rights are under threat. Now she releases the third and most politically charged single 'Going Out On A High' from her forthcoming EP 'Frequency' (out January 2021).
Lakye, who identifies as pan/bisexual, is a staunch champion of the LGBTQIA+ community and an activist for openness and inclusivity. As a Catholic child of immigrants, growing up in Texas, she felt marginalised by the constraints of conservative society there. As she grew up, she found freedom and expression in performing arts and writing – even singing as a backing singer for a punk-rock band. It was a whole new world for her and a great solace from 'normality'. It was her musical icons Freddie Mercury and Shirley Manson who fired up her ambition to become a fierce singer, songwriter and performer. Taking all her experiences and talent, and with a whole new direction in life, she packed her bags and moved to the Los Angeles to make her dreams a reality.
In 2016 the fates took a hand as she bumped into renowned singer-songwriter and producer Adrian Gurvitz (Andra Day, The Bodyguard soundtrack, Stevie Wonder) who collaborated with her on her first two EPs: 'Layke, Pt. 1' and 'Layke, Pt. 2', both brimming with inspired emotive 'dream pop'. Layke then entered an incredible collaboration with rap legend Snoop Dogg for an unique version of Marshmello and Bastille's 'Happier,' Electronic dance party singles 'Bad Things' and 'Tonight Can't Be The Last Time' followed – and threw a huge spotlight on the cool and vibey LGBTQIA+ community of which she is a part.
Her new single 'Going Out On a High' is a socially conscious/political song which very much speaks to the current political climate in the U.S. (and, indeed, the world). The track is very timely given that in her home country an election will soon take place. Layke wrote the song for the marginalized and for those that fight to make this world a better place, even in the face of danger and violent opposition.  Layke is passionate about such bravery and in standing up for what is right; she says: "- in the verses you can hear the political tone. Talking about the world caving in around me and how there are people out there burning olive branches and how if they're going to bring the fire, we're gonna bring the gasoline. We are not going to stand idly by and watch them tear down our world and tear down the beings living in it."   The chorus takes us to the 'end of the world' scenario but for the brave and resolute there is no surrender- instead we should 'go out on a high' and make it the best moment imaginable. As Layke says: "It's that moment where you're looking into someone's eyes and saying let's dance and take it all in because it could be all we have but if it is it's going to be amazing."