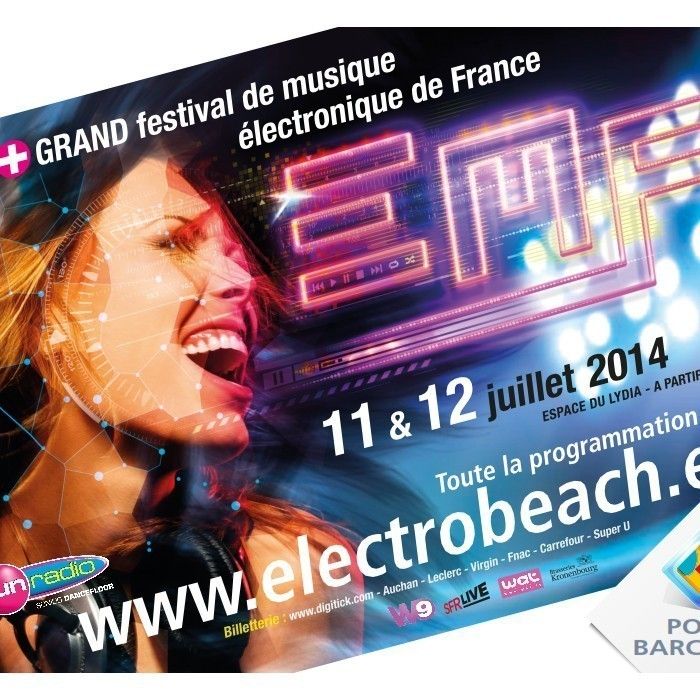 Electrobeach adds Tinie Tempah & more
Adding to the already stellar line up, featuring groundbreaking acts including Armin Van Buuren, Calvin Harris, Fatboy Slim and Example;Electrobeach is once again ready to confirm another selection of dance music's biggest names, all ready to rock the beautiful location of Port Barcarès in the South of France.
Electrobeach has now confirmed UK rapper and chart topper Tinie Tempah has been added to the main stage bill. Having garnered success across the globe, Tinie brings with him an incredible live show packed with a plethora of hits. The Brit Award winning rapper's career has gone from strength to strength and last year saw him release his eagerly anticipated second album 'Demonstration'.
Also added to the bill is Dutch man of the moment and seminal EDM artist R3hab who will be passing through Electrobeach in the midst of a boundary pushing world tour which will see him play some of the world's biggest parties, now featuring a very special performance on the Electrobeach main stage. Further additions to the line up include DJ Snake, a man who requires little introduction after taking the French dance music scene by storm back in 1999 and quickly making a name for himself as one of the genre's most forward thinking DJ/producers.
Next up are a Russian duo Hard Rock Sofa whose fresh take on EDM and electrifying stage presence make them a very welcome addition to the Electrobeach line up alongside fellow dance music pioneering duo Sultan & Ned Shepard who have made a massive impact on the US scene with regular appearances in Vegas and throughout the states and are now expected to bring their crowd pleasing blend of big tunes and even bigger party vibes across the Atlantic to Port Barcarès. Sebastien Benett has also been added to the billing adding an extra kick of French flare to the mix while fellow local and internationally acclaimed vocalist Quentin Mosiman rounds off the line up in true Electrobeach style.
Facebook: www.facebook.com/electrobeach
Twitter: twitter.com/emfportbarcares
Instagram:http://instagram.com/portbarcares
Information on accommodation available here: www.holidaysportbarcares.com
Or contact the official Electrobeach travel agent: [email protected]
Tickets available here: http://po.st/EMF2014