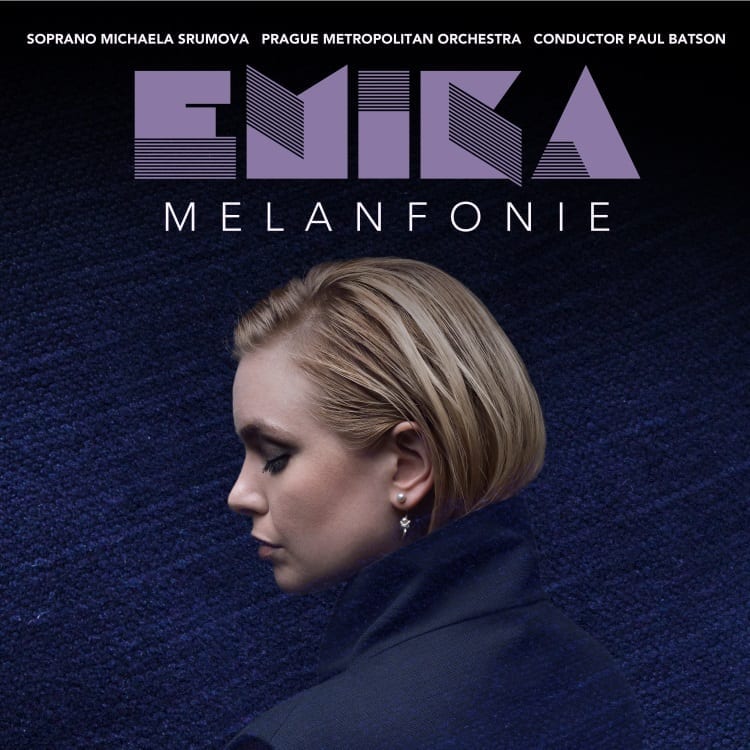 Electronic classical composer, Emika, set to perform first symphony album live show
Emika will present her first orchestral symphony album live show including a fascinating display of 3D mapped visuals at Hungary's Kodaly Centre as part of the Zsolnay Light Festival on the 30th June 2017.
Melanfonie is an soul-stirring 6 part orchestral symphony masterpiece released in LP format earlier this year alongside conductor Paul Batson, The Prague Metropolitan Orchestra and featuring Soprano Michaela Srůmová. It is Emika's first orchestral album, some four years in the making, following a successful Kickstarter campaign to put the project together.
This time, through incorporating: guest vocalist Soprano Marie Fajtova, Conductor Miriam Němcová, the MÁV Symphony Orchestra plus 3D mapping visuals by Bordos László Zsolt in this astonishing debut live show, Emika will present a unique and dynamic performance, not to be missed.
"I'm very excited to present my first symphony live show with such a talented orchestra, in a spectacular venue with 3D mapped visuals projected above the orchestra! It's going to be a unique experience." Emika
Please watch the The Quietus video premier for "Greif (Prelude)" here:
http://thequietus.com/articles/21531-watch-new-emika-video
The event will be held In the Kodaly Centre' at Hungary's:
Breuer Marcell sétány 4. (volt Universitas utca) Pécs 7621
Doors 8pm
Tickets: http://bit.ly/2qWoxuU
Full festival lineup and more info: http://zsolnayfenyfesztival.hu
Links:
Website: http://emikarecords.com/
Music: https://soundcloud.com/emika_official
Facebook: https://www.facebook.com/emikamusic/
Video: https://www.youtube.com/user/emikayoutubification