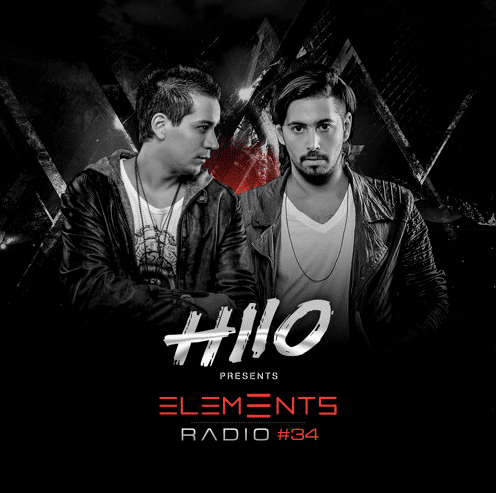 ELEMENTS RADIO SHOW EPISODE #034 – HIIO 
Buenos Aires based duo HIIO release the 34th episode of Elements Radio Show. You'll hear 1 stacked hour of their favourite new tunes, including their remix for Rob Thomas' Trust You. Out on Atlantic Records, HIIO's remix of Trust You kicks off with a drum kick intro, which quickly propels into a dramatic breakdown right into the vocals of Rob Thomas. Twinkling synths work up the track as the drop builds into a dance floor delight.
You'll hear new music from Axwell + Ingrosso, Mastiksoul, Rush and Hydro, Supermode, Steve Powers & Vassy, Ivan Kay, Weiss, Prok & Fitch and more!
Episode #34 features: The Bootleg of the Month with Supermode – Tell Me Why (AZIMI, Legal Divide & Stephen Paul Edit), and the HIIO Exclusive with Laidback Luke & Moska feat. Terri B! – Get It Right. This one will be a festival favourite! This is out on his label Mixmash records August 17th.
The Underground Selection this month is with Prok & Fitch – One Of These Days. They have established themselves as leaders in house music, consistently producing stellar productions besides managing their own flourishing label Floorplay Music, and smashing clubs worldwide.