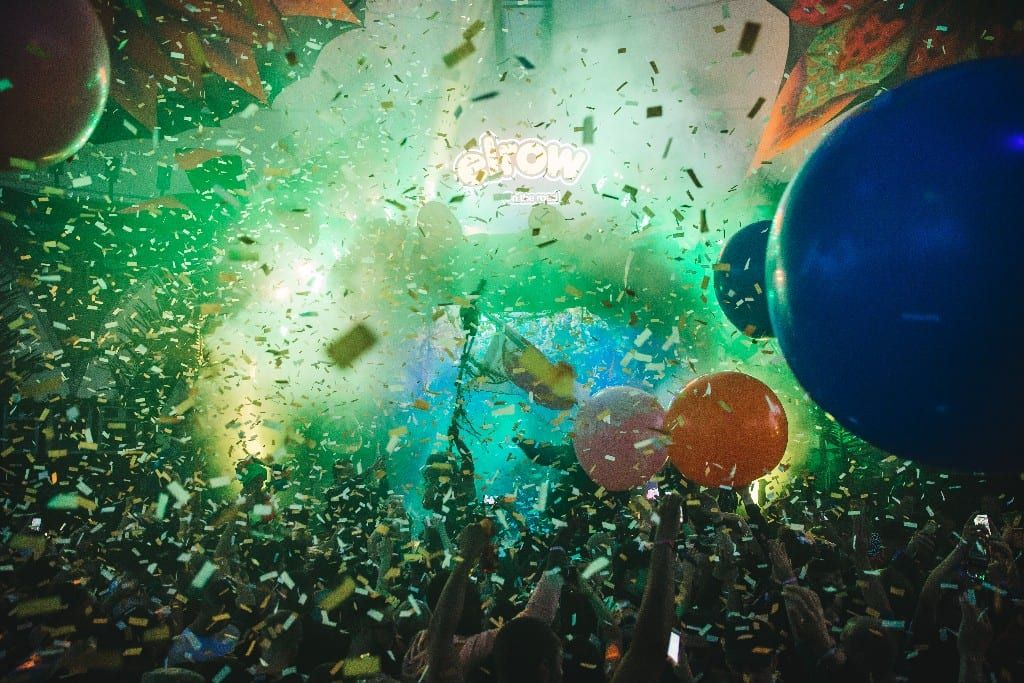 elrow announces 2017 summer festival takeovers
After spectacularly closing out 2016 with a number of record-setting parties across the globe, elrow have now confirmed the first summer festivals to host their legendary themed shows in 2017. From New York to London, the Spanish party starters will pass through Austria, Manchester, Amsterdam and Zurich with an explosion of joy, colour and fun – engulfing 11 of the most important musical events of the world scene.
Making its 2017 debut at one of the biggest festival's in electronic music – Tomorrowland – the brand will also take to the Street Parade of Zurich where they'll provide the opening of the whole procession. In August, elrow will return to Spain for the countries premier electronic music festival Dreambeach and are scheduled to host their finale takeover in remarkable style. Further showcases include Snowbombing (Austria), Passpop (Holland), Mysteryland (both USA and Amsterdam editions) and Hide Out (Croatia), plus UK takeovers at Wildlife (Brighton) and Parklife (Manchester).

As always, elrow will host a line-up formed from a selection of masters in the electronic scene, together with a team of residents in their close-knit familia. Among the names confirmed so far, Eats Everything and Richy Ahmed bring the heat to Snowbombing; Benny Rodrigues, Niels Feijen, Sidney Charles, wAFF, Amin, Bram Fidder, Dominik Eulberg, Ici sans Merci are the elrow missionaries at Passpop, while Sidney Charles and Skream B2B Route 94 epitomize the 'good time' credo in Nassau.

The themes of the festivals and new artists and shows will be announced soon!
List of festivals confirmed (in chronological order):

Snowbombing (Austria, 3-8 April)
Paaspop (Netherlands, April 14-16)
Nassau (Amsterdam, Netherlands, 27 April)
Mysteryland USA (New York, 9-12 June)
Wildlife, (Brighton, UK, June 9-11)
Parklife (Manchester, UK, June 10-11)
Hideout (Croatia, 26 to 30 June)
Tomorrowland (Belgium, 21-23 and 28-30 July)
Sreet Parade (Switzerland, 12 August)
Dreambeach (Spain, 11-15 August)
Mysteryland (Netherlands, 26-27 August)
For more information please visit: www.elrow.es/