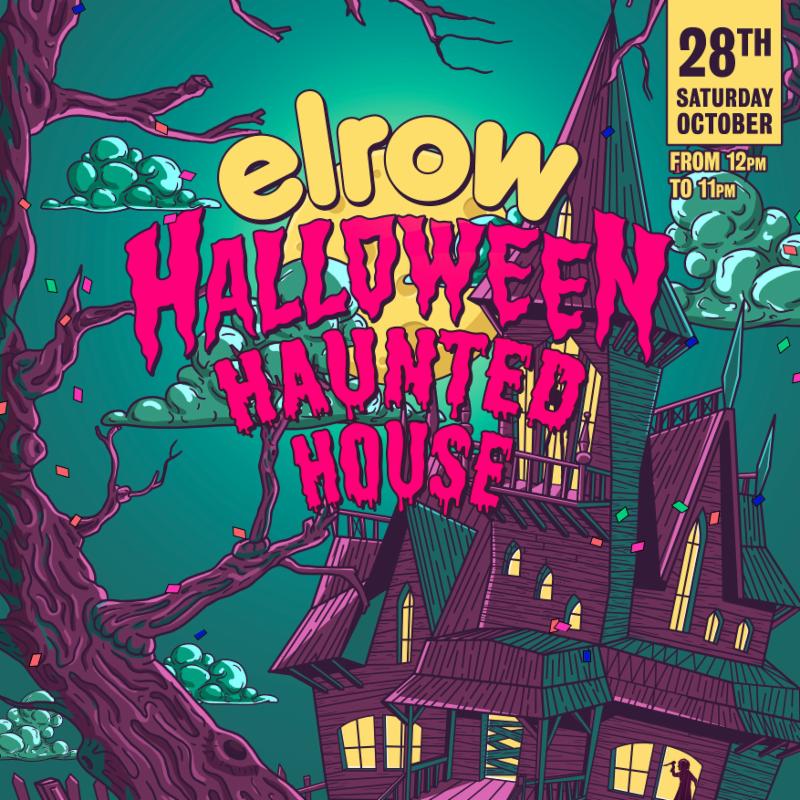 elrow Halloween 2017 Location Revealed as Edinburgh Debut
As excitement reaches fever-pitch for their festival-scale show in London this weekend, elrow have announced they are bringing a huge indoor festival to Scotland for their debut in Edinburgh, as the location is revealed for elrow Halloween Haunted House on Saturday 28th October, now one of the UK's most anticipated Halloween events.
Putting a spooky twist on elrow's world-renowned, immersive production, elrow Halloween Haunted House will open a portal, unleashing a world of spooky spectres, bloodied beasts, ghastly ghouls and the strangest, scariest creatures imagined in the darkest of nightmares. Lose yourself in the wildest Halloween house as interactive performers, stilt-walkers and street theatre keep party-goers on their toes for a fright-night like no other.
Surprises will lurk behind every creaking door of this supernatural spectacular, whilst thick cobwebs will quiver with a bed of beats laid down by some of dance music's most prominent dancefloor aficionados. Expect a colossal lineup to be announced later this year.
Taking place at a massive, soon-to-be-revealed warehouse location from midday to 11pm, elrow Halloween Haunted House offers a full eleven hours of unmissable adventure as they show Edinburgh how to do Halloween elrow style.
Halloween at Warehouse Project, Manchester sold out in under 15 minutes and their recent Glasgow debut in March sold out in under 2 mins. Tickets for elrow Halloween Haunted House are also expected to sell fast.
Register for access to presale tickets, available on Thursday 24th August 2017 and for the chance to win 4 x VIP tickets, plus hotel and travel to attend elrow Halloween Haunted House: elrow-halloween.uk

ELROW TOWN LONDON
SATURDAY 19TH AUGUST 2017 | QUEEN ELIZABETH OLYMPIC PARK, E20 2ST
ELROW TOWN LONDON – CLOSING CEREMONY
SUNDAY 20TH AUGUST 2017 | QUEEN ELIZABETH OLYMPIC PARK, E20 2ST
ELROW HALLOWEEN HAUNTED HOUSE
SATURDAY 28TH OCTOBER | EDINBURGH, SCOTLAND
LINKS & FURTHER INFO
www.elrow.uk
www.elrow.es
www.facebook.com/ElrowSunday
https://twitter.com/elrow_
www.youtube.com/user/ElRowChannel
www.instagram.com/elrowofficial