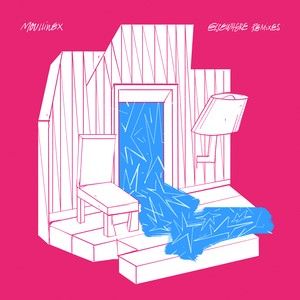 Moullinex - Elsewhere Remixes Pt I
Hot on the heels of his second album 'Elsewhere' and a summer tour presenting it live in the four corners of the world, Moullinex has invited a group of very talented friends to rework his originals.
Australian producer-turned-band Miami Horror delivers a remix of Can't Stop which is a surefire club wonder.
Crackazat delivers a house take on Don't You Feel, whereas Oma Nata, a mysterious producer from who knows where, takes it into the jungle and makes it perfect for the dancefloor.
The leftfield approach of Savanna to Things We Do does the original great justice, as those changes in the chorus were meant to be played with. Cut Slack delivers a song-oriented boogie take on Lies pt II, waving goodbye to the last rays on sun in 2015.