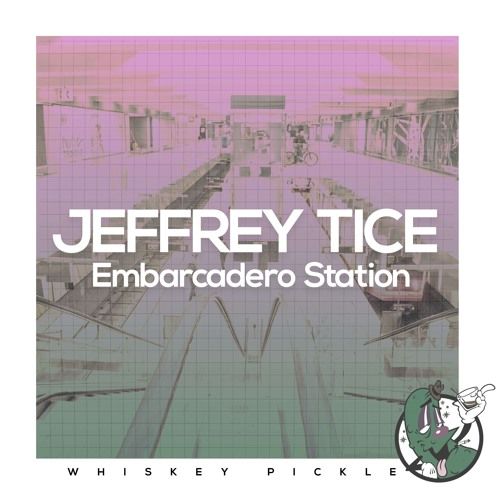 Jeffrey Tice - Embarcadero Station
Incoming fresh for 2017, Embarcadero Station is the latest from San Francisco based producer Jeffrey Tice. The former Austin local and resident selector at the Capital City's hallowed incubator of rave culture, Proteus, touches down with two gorgeous cuts for the Whiskey Pickle label. Lead cut, "Embarcadero Station", is a shimmering, bottom heavy work-out that touches on the halcyon days of yore when UK acts like Underworld and Faithless reigned supreme. Crunchy kicks and claps are accented by delicate Arp synths and cascading stabs and melodies … lovely tackle right here.
On the B-side the listener is greeted by the equally blissful "You & Me (We Are The Same)" which follows suit with perfectly balanced rhythms and angelic chords. The '90s flair remains strong with classic stabs and chirpy vocal cuts while the bass line keeps everything nice and tidy for upwards of eight minutes.
Tapped for remixes, Jeffrey connects both of his homelands (Texas & California) by enlisting fellow Austin producer / DJ Coy West and SF based outfit The SyntheTigers. Mr. West steps up first to tackle "Embarcadero Station" and does a lovely job stripping back the groove to create a hypnotic and dub-flavored rework. The SyntheTigers take full advantage of the garage-styles present on "You & Me (We Are The Same)" and amp them up to eleven. Maxing out every vocal bit to create an R&B-fueled floor-shaker, The SyntheTigers turn in something incredibly special that even Todd Edwards would approve.
Label and Artist Links:
www.whiskeypickle.com
www.facebook.com/jeffreyticemusic