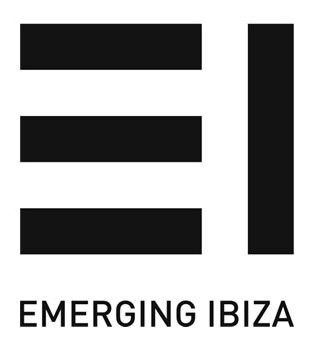 Emerging Ibiza Announce Full Experts & Emerging Talent Artists
The time has come for Emerging Ibiza to unveil its mouthwatering line up of Experts and Talents for another exciting season of musical discovery. 2015's Emerging Ibiza Festival will take place between May 26th and 30th at the White Isle's finest venues including Ocean Beach Club, Ibiza Rocks and Ushuaia Tower, and so now the count down can begin….
The Experts this year include Capital Xtra's Coco Cole, who has picked out Bromance, Second Sun and Wayward, American DJ Bill Patrick, who opts for Robin Ordell and Hamid, Detroit label Visionquest, who go for Jack Wickham, Antonio Thagma, Doruk Gurlap, Darius Syrossian who picks Cera Alba, Marquis Hawkes and Manu Gonzalez and Shlomi Aber, who picks out Gel Abril, Markus Suckut and Eduardo De La Calle.
Then the likes of Uner, Chris Bones, Danny Whittle, Dave Vincent, Rafa de Siria, Eton Messy, Alex Montoya and more all invite those including Jasper James, Jozif K, Blonde, 99 Souls and more to all participate. A full list is outlined below.
Emerging Ibiza, of course, is a place where young and fresh DJ and producer talent gets showcased by some more established acts. Through a series of gigs and social media campaigns bright new hopes emerge and get a chance to test their skills on the world stage.
The key events this year are the opening on the 26th May at Ibiza Rocks with Eton Messy, Blonde, 99 Souls & Harley Maxwell, then the 27th May sees the Boat Party and Zoo Project opening event with yet more hot DJs soundtracking the night. Then on the 28th the place to be is the Ocean Beach Club with Capital XTRA, an event headlined by Coco Cole, Brodanse, Second Sun and Wayward plus the EI XTRA Wild Card's Ibiza debut.
After the opening festival there will be another chance for a Wild Card entrant to play the June – September season of events and be in with the chance of winning €5,000 worth of Pioneer DJ equipment alongside a contract with EI music.
Tier 1: Win a Pioneer DJ flagship set-up including 2 x CDJ-2000 Nexus and 1 x DJM-900 Nexus
Tier 2: Play A Show At The E.I. Season of Events June – Sept 2015.
Tier 3: Play The E.I. Closing Party September 2015.
Tier 4: A Management Contract With EI Music.